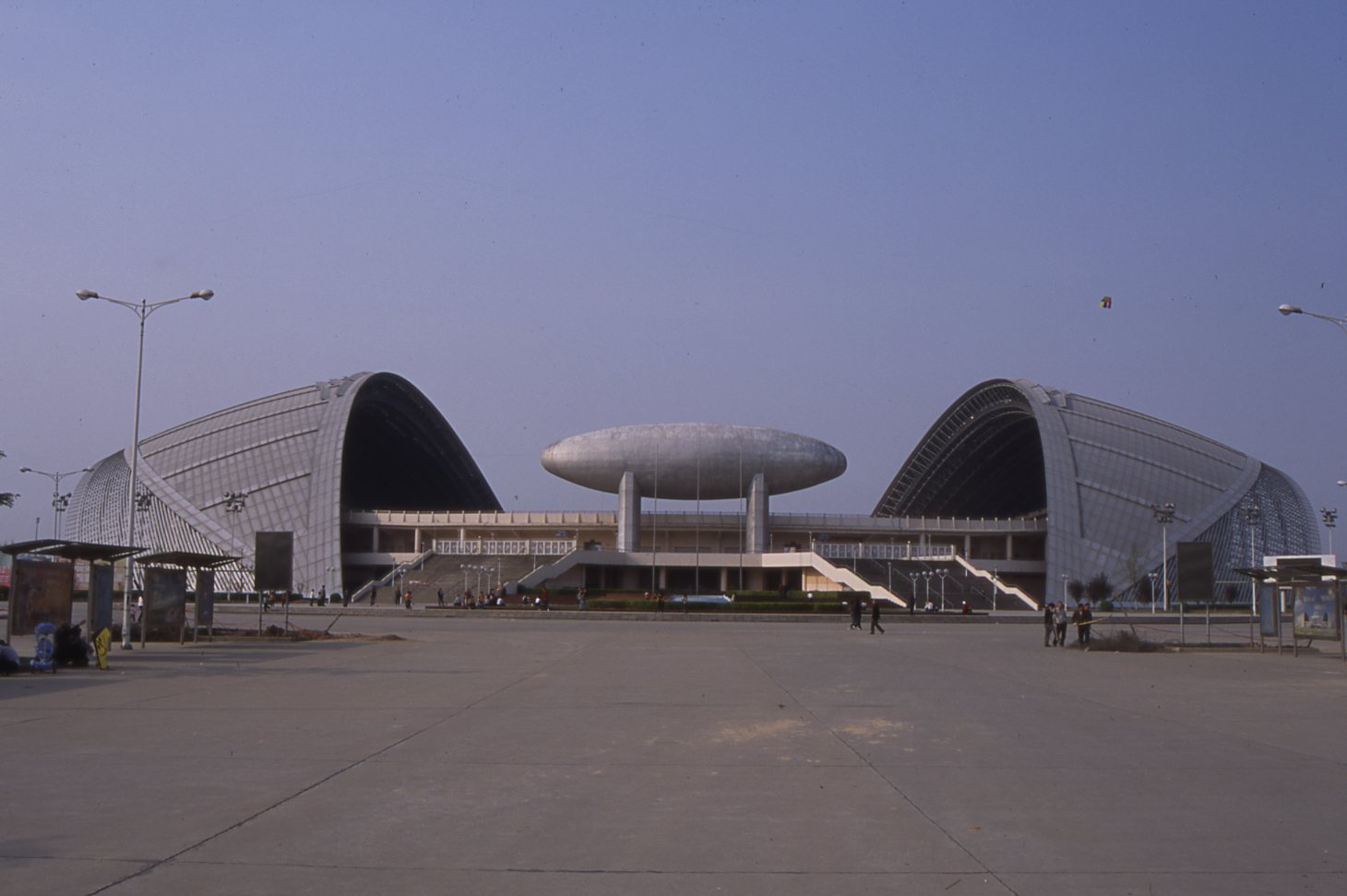 Name of building

Henan Provincial Stadium Grandstand Roof

Construction year

2001

Structural system

Space Frames

Primary use

Architect

Architect2

Structural engineer

Constructor

Professional

Country

CHINA

Address

Changxing Lu/Xinliu Lu, Zhengzhou, Henan Province

Means of transportation

15km north-west from Zhengzhou Railway Station. Bus 93 from the station to Sheng Tiyu Zhongxin (Provincial Sport Center). Get off at the end stop. 1km east. 06:30-21:00. Every 10 minutes.

Admission

Reference

5th International Conference on Space Structure, p. 1399=270m×55m

Note

Opened at September 2002.
photo taken on April 6,2009.
« Previous Page