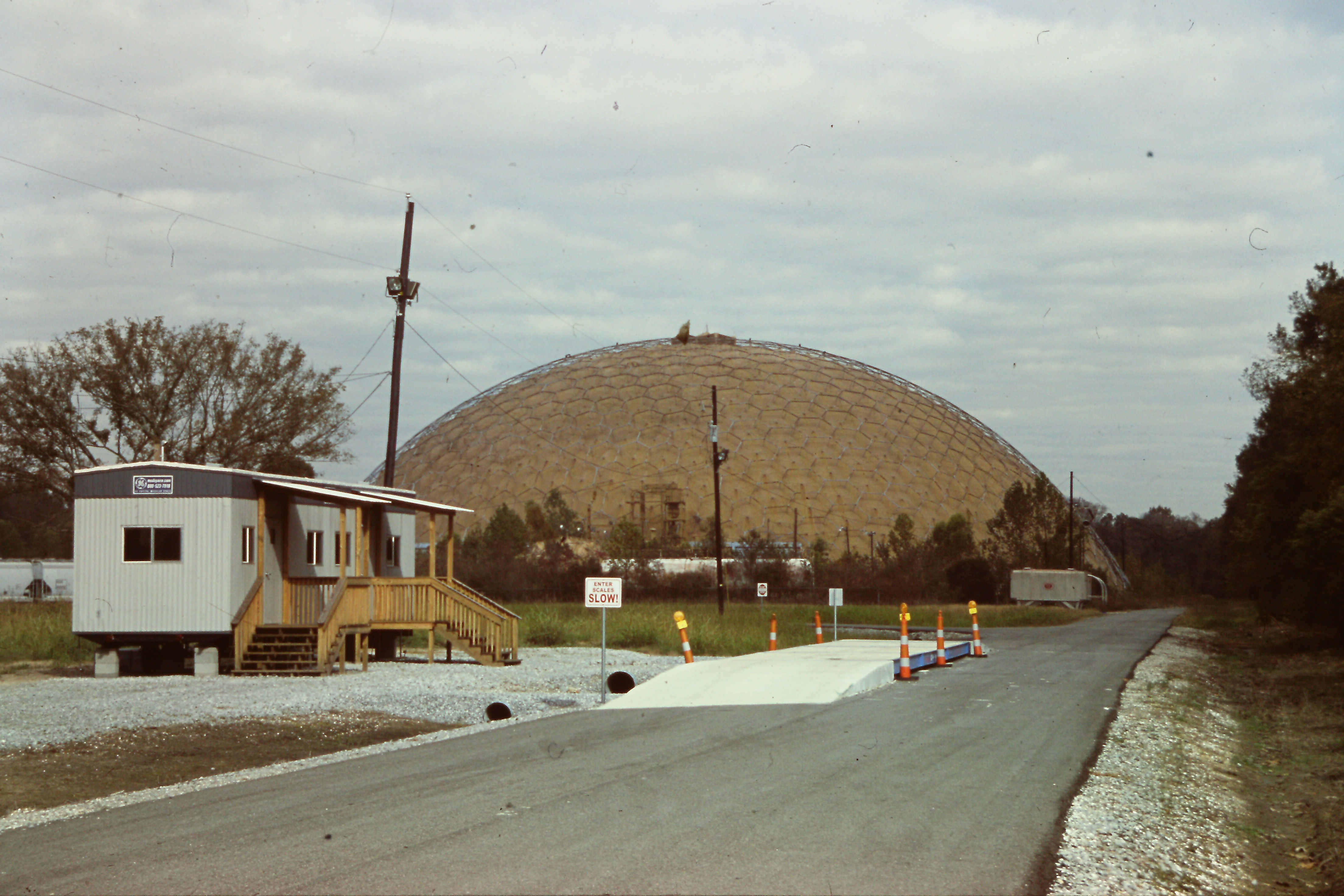 Name of building

Tank-Car Company

Construction year

1958

Structural system

Space Frames

Primary use

Tank-car maintenance field

Architect

Richard Buckminster Fuller

Architect2

Structural engineer

Richard Buckminster Fuller

Constructor

Professional

Country

USA

Address

1811 Brooklawn Dr. Baton Rouge Louisiana 7km north from Baton Rouge Airport.12km north from Baton Rouge downtown.Foward R61 to north.Then turn to west at front of 964 Road.

Means of transportation

no publicbus.
taxi is reccomended.

Admission

Outside : OK Inside : NO

Reference

①The Dymaxion World of Buckminster Fuller, R.W.Marks, Southern Illinoise Univ Press, 1960, pp. 222-223.
②additional information on the location of the dome from Josef D.Clinton.

Note

・all-steel tensegrity dome
・it was the latest clear-span enclosure, ever built at the time.
・span : 117m height : 35.4m
photo taken on November 21,2003.⑪-166+167.
« Previous Page