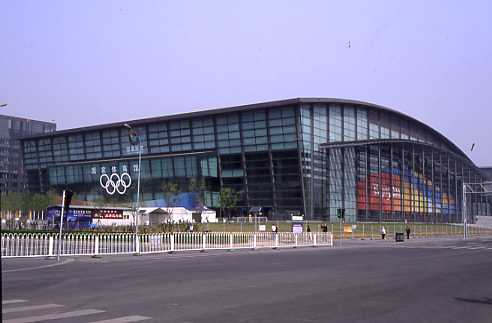 Name of building

National Indoor Stadium

Construction year

2007

Structural system

Space trusses

Primary use

Gymnasium

Architect

Beijing Institute. of Architectural Design and Research

Architect2

Structural engineer

Constructor

Professional

Country

CHINA

Address

Beichen Lu,Olympic Park,Beijing

Means of transportation

1.2km north from subway Olympic Sports Center Station on Line 8.

Admission

Outside :OK Inside :??

Reference

Reference: Development of Spatial Structures in China,Asso for Spatial Structures,China Steel Construction Society,2006.10.p.5Olympic Architecture Beijing 2008.Beijing Institute of Architectural Design,Birkhauser,Basel,2008.pp.36-51.

Note

Contractor: Beijing Urban Construction Group Co.
« Previous Page