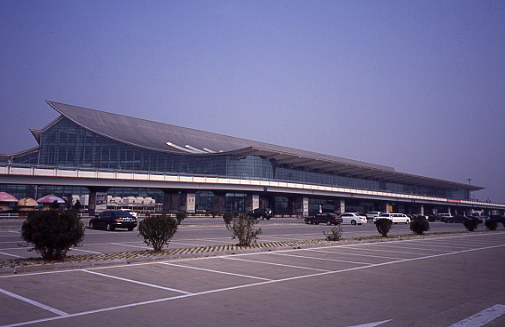 Name of building

Shenyang Taoxian International Airport New Terminal

Construction year

2001

Structural system

Space trusses

Primary use

Architect

Architect2

Structural engineer

Constructor

Professional

Country

CHINA

Address

Taoxian, Shenyang, Liaoning Province

Means of transportation

Airport bus to Maluwan (Zhonghua Lu/Heping Dajie) where is 2km south-east of Shenyang Railway Station. Airport bus from Maluwan to Airport every 1hr.

Admission

Outside : OK? Inside : OK

Reference

Ref: 5th International Conference on Space Structures, University of Surrey, 2002, pp.1394-1396

Note

30km south-east from city center.
« Previous Page