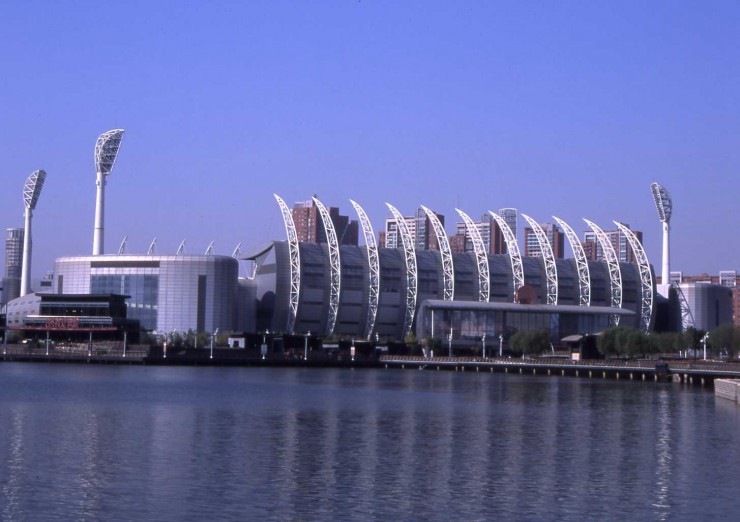 Name of building

Tianjin TEDA Soccor Stadium Grandstand Roof

Construction year

2003

Structural system

Cable structures

Primary use

Architect

Tianjin Institute of Architectural Design and Research

Architect2

Structural engineer

Constructor

Zhejiang Jinggong Steel Building Co.,Ltd.

Professional

Country

CHINA

Address

Economic and Technological Development Area,Tianjin

Means of transportation

Binhai Mass Transit from Zhongshanmen Station. get off at Huizhan Zhongxin Station.500m west. 50 minutes ride. near supper Aeon. Subway Line 9 between Tianjin Station and Zhongshanmen Station is under construction as of 2010.

Admission

Outside :OK Inside :?? at the time of events.

Reference

Note

Photo taken on November 1,2010.
« Previous Page