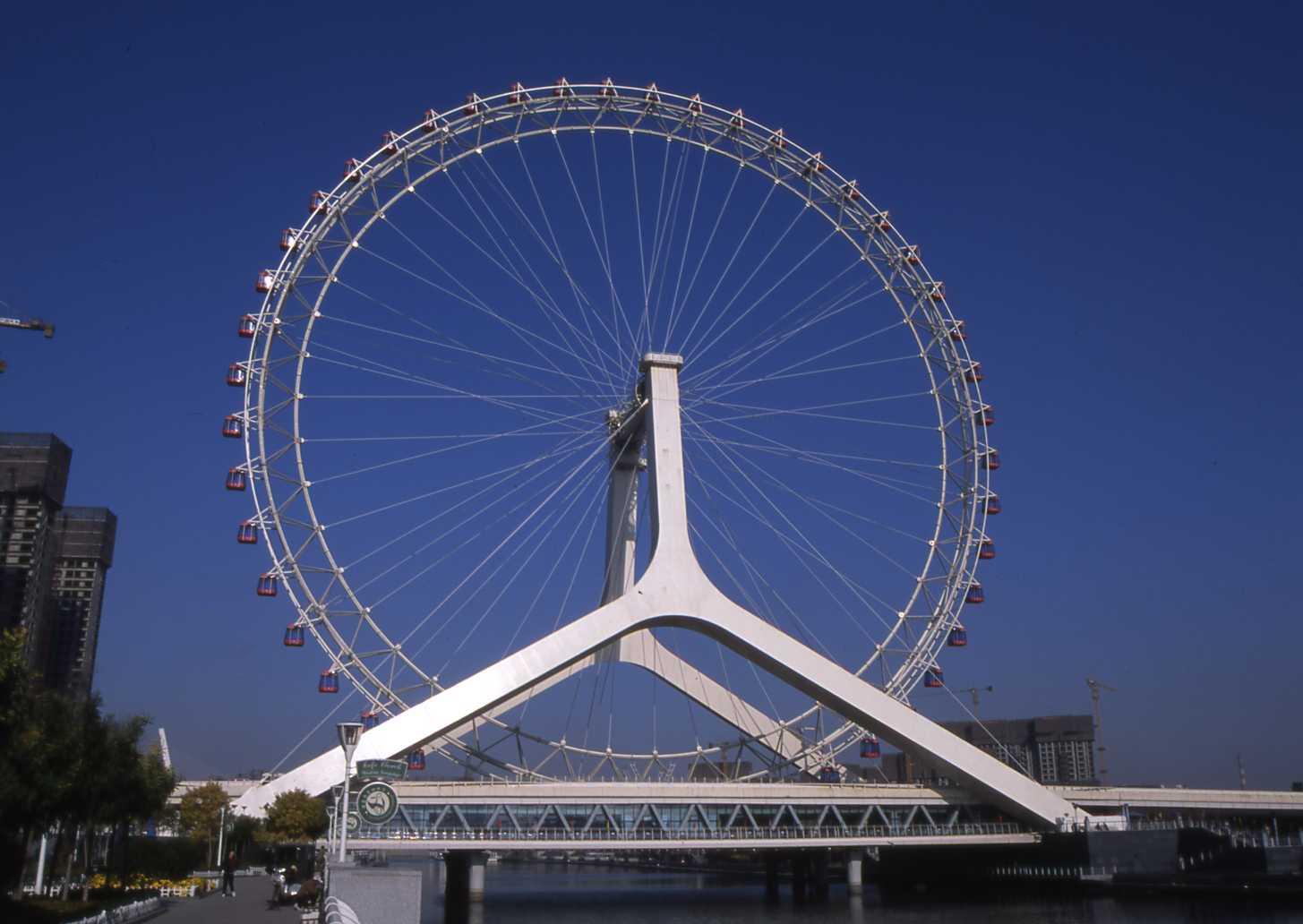 Name of building

Tianjin Eye Ferris Wheel

Construction year

2008

Structural system

Curved flat trusses

Primary use

Architect

China Academy of Building Research(wheel architect + engneer)

Architect2

Mamoru Kawaguchi

Structural engineer

Kawaguchi & Engineers(conception)+Tianjin Municipal Engineering Design and Research Institute (bridge architect+engineer).

Constructor

Professional

Country

CHINA

Address

Santiaoshi Dajie/Ziya River/Wuma Lu,Tianjin

Means of transportation

2.5km north-east from subway Xibeijiao Station on Line 1. or bus 5 from Tianjin Railway Station to Dingzigu. get off at Santiaoshi Dajie(in front of super E-Mart).1km east. the wheel locates on Yongle Bridge.

Admission

Outside :OK Inside :OK everyday 09:30-21:30. 50 Yuan.

Reference

APCS-2009,Nagoya. p.10&p.151.~

Note

span=diameter:110m. height:120m.
Tell:022-2628-8830
Photo taken on November 2,2002.
« Previous Page