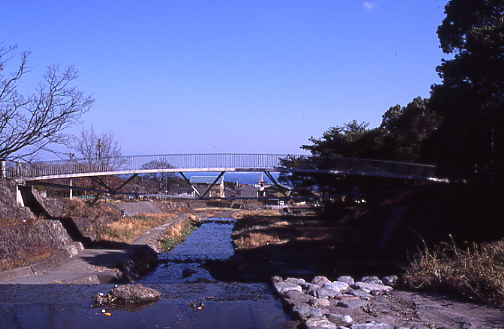 Name of building

Inakhos bridge (foot bridge)

Construction year

1994

Structural system

Bridge

Primary use

Architect

Mamoru Kawaguchi,Katsumi Nagase

Architect2

Mamoru Kawaguchi

Structural engineer

Mamoru Kawaguchi,Katsumi Nagase

Constructor

Professional

Country

JAPAN

Address

north side of Minami-Tateishi Koen Park , Beppu-shi , Oita

Means of transportation

3.5km north-west from Beppu Station on JR Nippo Line. bus no.3 from west side of Beppu station to Oogiyama-danchi. get off at Nishi Beppu Byooin Seimon mae (main gate of a hospital ), every 15-30 min.〔Minami-tateishi Koen (Park) on Sakaigawa River〕

Admission

Outside : OK Inside :

Reference

Note

Structural system: hybrid bridgephoto taken on January 29,2007.
« Previous Page