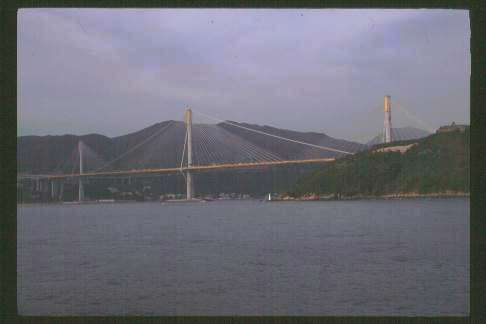 Name of building

Ting Kau Bridge

Construction year

1997

Structural system

Cable

Primary use

Car Bridge

Architect

Architect2

Structural engineer

Schlaich Bergermann & Partner.

Constructor

Professional

Country

HONG KONG

Address

Ting Kau - Tsing Yi, Hong Kong

Means of transportation

Admission

Outside : OK Inside :

Reference

Note

photo taken from Harbour-cruisse Boat on October 3, 1998.to see the bridge closely, Harbour Cruisse Boat is recommended.Ref: The Art of Structural Engineering, by Alan Holgate, Ed. Axel Menges, 1997, pp193.
« Previous Page