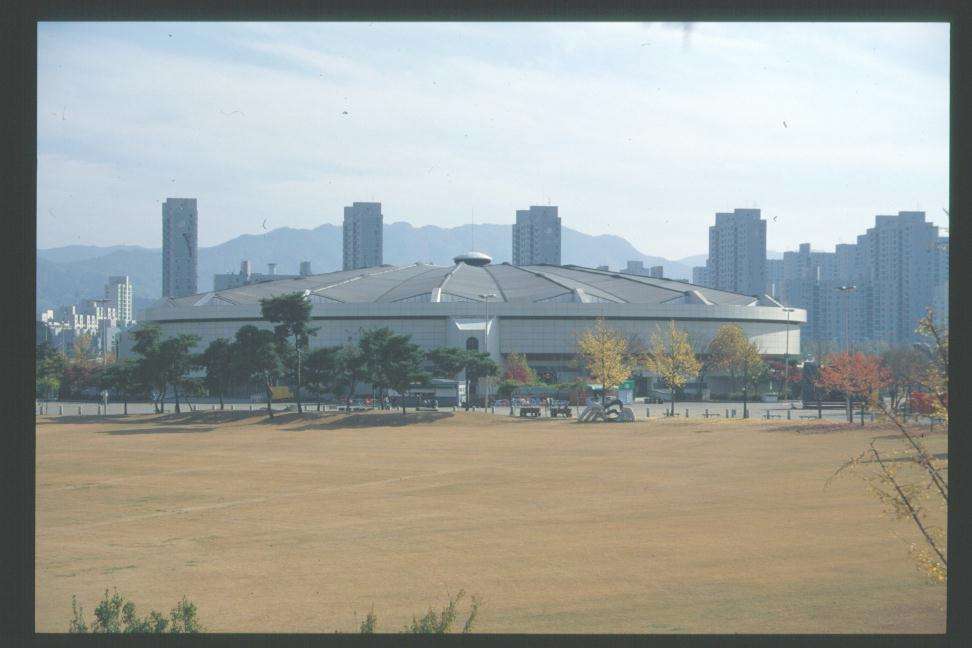 Name of building

Fencing Stadium (Fencing Hall)

Construction year

1986

Structural system

Curved flat trusses

Primary use

Field

Architect

Kim Swoo-geun + Kim Ki-chul

Architect2

David Geiger

Structural engineer

Geiger Associates

Constructor

Dae Han Ship Construction

Professional

O.D.C. Atlanta, GA (membrane)

Country

KOREA

Address

Olimpic Park,Seoul

Means of transportation

walking 400m from Subway Olympic Park Station.

Admission

Outside : OK Inside : ??
At the time of events only.

Reference

①ISOSA-1990 International Symposium on Sports Architecture, Beijing, 1990, p.48-54, p.112-117.
②Architectural Guide to Seoul, Korean Institute of Architects, Bal-Eon Publishing, 1995, p.35
③『世界の膜構造デザイン』石井一夫編。新建築社。1999.212頁-215頁+299頁。
Membrane Designs and Structures in the World, Kazuo Ishii, Shinkenchiku-sha, 1999, p.212-215+299.

Note

span : 93m membrane area : 6793m²
A Facility of Seoul Olympic 1988.
Tensegrity structure
Silicone coated fiber glass fabric.
« Previous Page