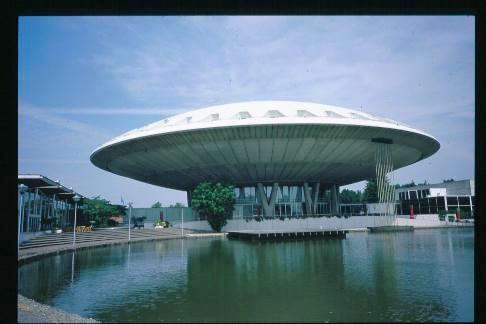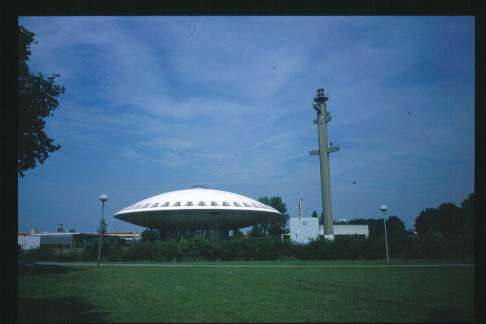 Name of building

Evoluon Conference Centre

Construction year

1966

Structural system

Shell structures

Primary use

Congress Center

Architect

Louis Christiaan Kalff

Architect2

Structural engineer

Hollandse Beton Mattschappij

Constructor

Professional

Country

NETHERLANDS

Address

Eindhoven, Noord-Brabant, Netherlands.

Means of transportation

Walking 2.5 km west from Eindhoven Station. Bus#12. 040-2504666

Admission

Outside: OK; Inside: ??

Reference

ICSS- 2 2nd International Conference on Space Structures, Univ of Surrey, 1975. p.231

Note

Ex-Exhibition Hall of Philips Group.
Diameter: 77m
Photo taken on June 20, 2001.
« Previous Page