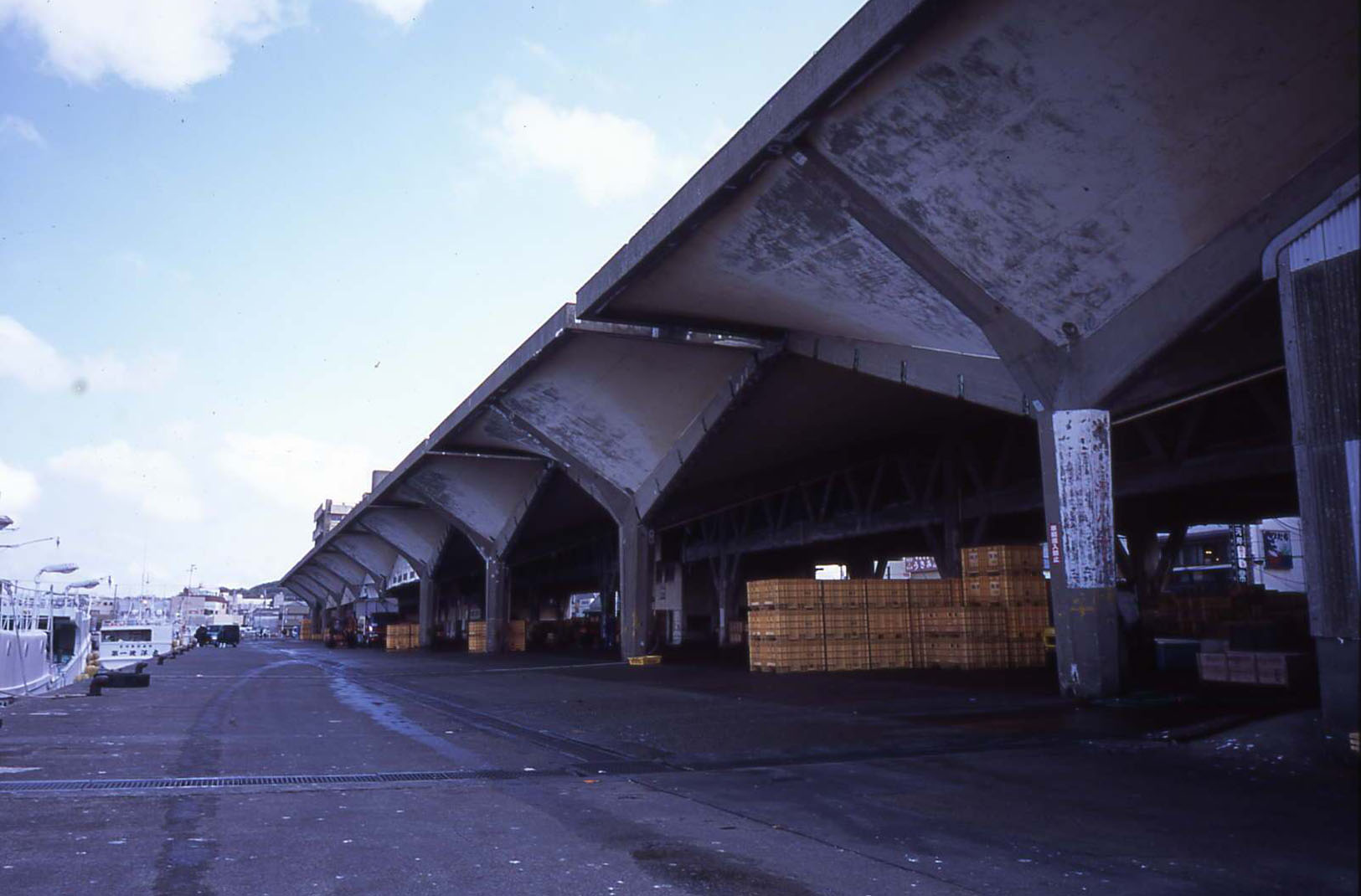 Name of building

Choshi Fishery Central Wholesale Market

Construction year

1965

Structural system

Shell structures

Primary use

Architect

Architect2

Structural engineer

Constructor

Professional

Country

JAPAN

Address

Iinuma-cho 186, Choshi-shi, Chiba.

Means of transportation

Admission

Outside :OK Inside :OK07:30-untill the end of landing of fishes.closed on sunday.

Reference

Note

〒288-0001TEL:0479-22-7626.2km north-east from Choshi Station on JR Sobu Line. bus from the station to Kawaguchi.get off at Choshi Kan-non.200m north.every 30min.every 60min.on Sunday.Market Gyokyo-shomuka(General Affairs section)locates at the 3rd whole sale Market.
« Previous Page