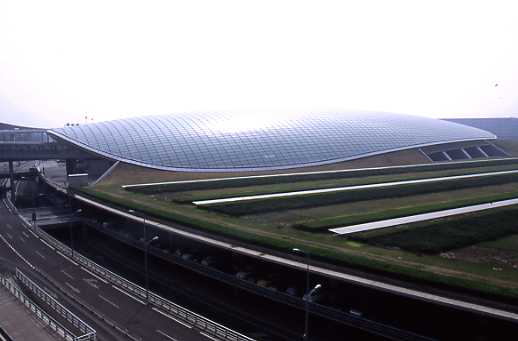 Name of building

Beijing Capital International Airport Terminal 3, Subway Station

Construction year

2008

Structural system

Steel Structures

Primary use

Architect

NACO/Norman Foster + Beijing Institute of Architectural Desing and Research

Architect2

Structural engineer

Ove Arup and Partners

Constructor

Professional

Country

CHINA

Address

Chaoyang District,Beijing

Means of transportation

Admission

Outside :OK Inside :OK

Reference

①Reference:Development of Spatial Structures in China,Asso for Spatial Structures,China Steel Construction Society,2006.10.p.71.
②IASS-APCS 2006 Beijing pp.336-337.www.bcia.com.cn

Note

Contractors: Zhejiang Southeast Space Frame Co.,Ltd.
Beijing Urban Construction Group.
Beijing Construction Engineering Group.
photo yaken on April 2009.
« Previous Page