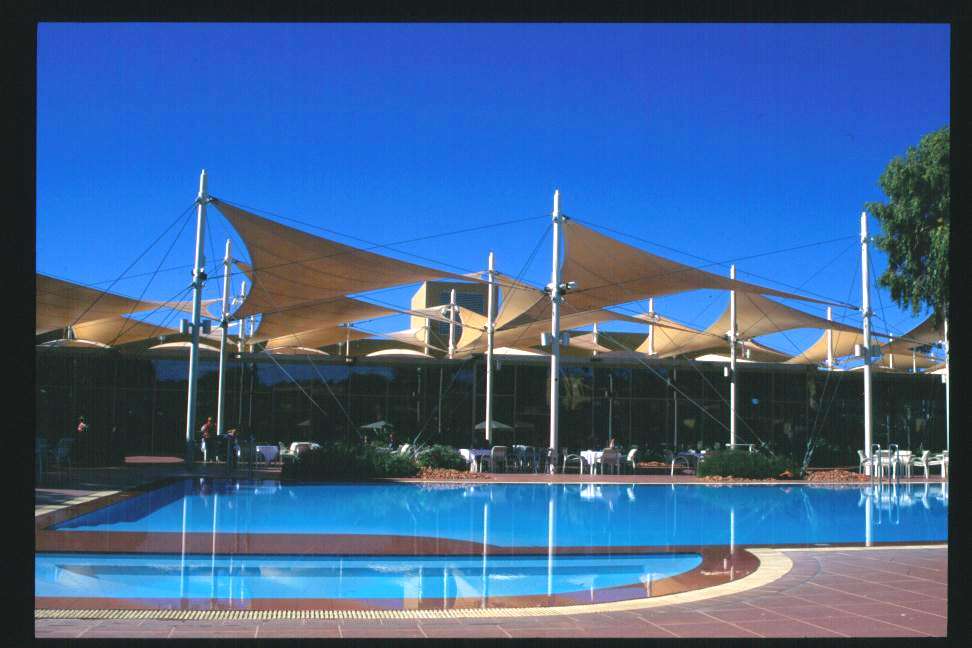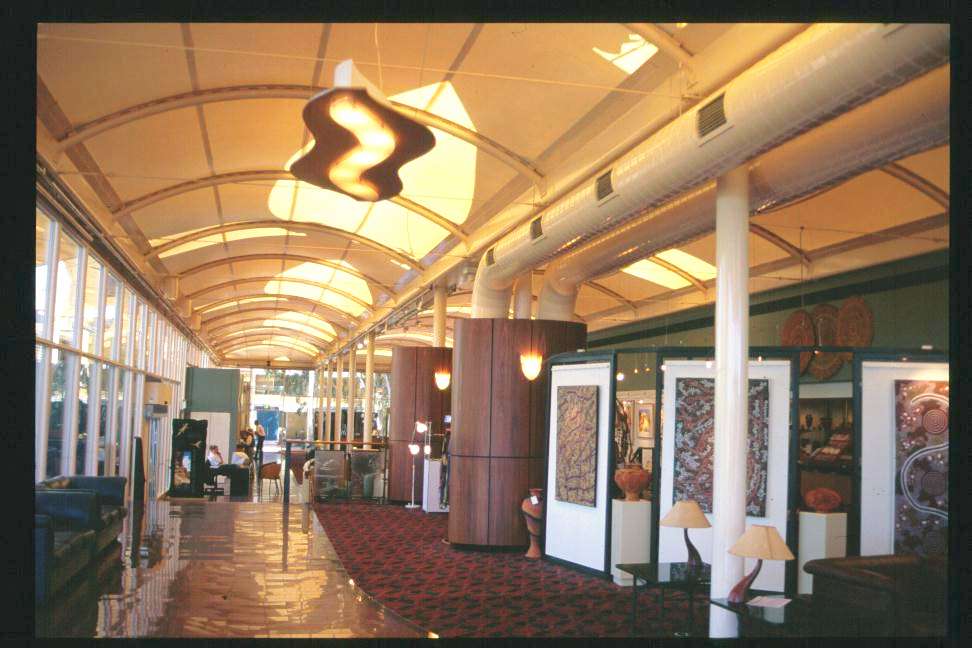 Name of building

Sails in the Desert Hotel

Construction year

1984

Structural system

Membrane Structure

Primary use

Architect

Cox Richardson Architect & Planner

Architect2

Structural engineer

Ove Arup & Partners

Constructor

Leighton Contractors

Professional

Sama Kunststoff, Switzerland

Country

AUSTRALIA

Address

Ayers Rock Resort, Northern Territory

Means of transportation

free shuttle bus from Ayers Rock Airport.
You can ride the shuttle bus even if you are not a hotel guest.

Admission

Outside:OK Inside:OK
don't have to be a guest of this hotel to see it

Reference

①Membrane Designs and Structures in the World, Kazuo Ishii, Shinkenchiku-sha, 1999, p.204-207+298.

Note

・membrane material : PVC coated Polyester fabric.
・membrane coverd area : 7,500m².
photo taken on July 8, 2000, ⑨-145.
« Previous Page