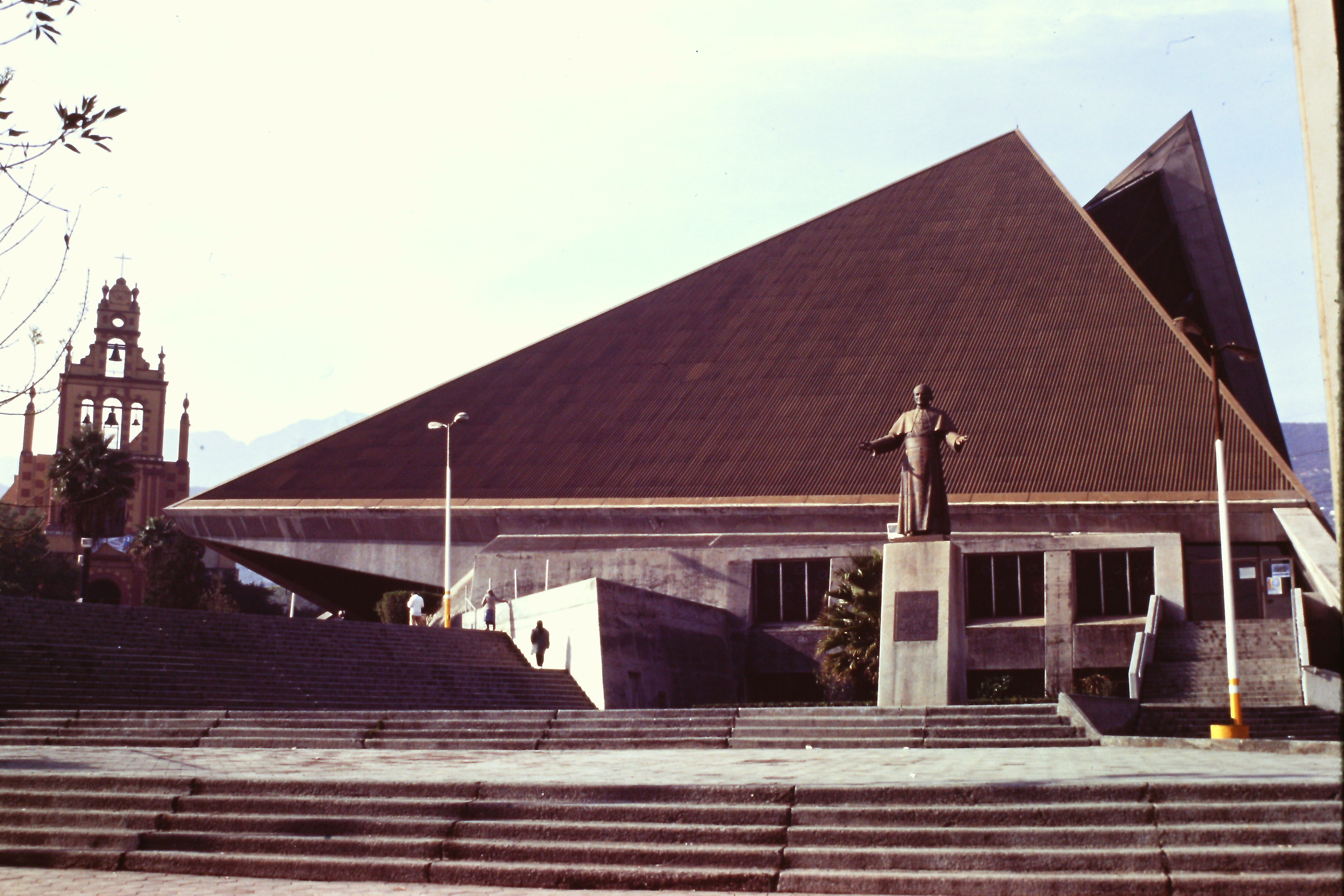 Name of building

Santuario de la Virgen Guadalupe

Construction year

1982

Structural system

Space Frames

Primary use

Architect

Pedro Ramirez Vazquez

Architect2

Structural engineer

Constructor

Professional

Country

MEXICO

Address

Libertad con Jalisco, Independecia, Monterrey.

Means of transportation

Taxi or mini-bus.

Admission

Outside:OK Inside:OK
misa at 08:00 on week days. at 10:00 on Sunday.

Reference

①Arquitectos Contemporáneos de México, Louise Noelle, Editorial Trillas, México, D. F. 2nd Edition, 1993. p.132

Note

Roofs and ceilings are covered by metal sheets. stainless?
photo taken on Febrary 4, 1994.③-131.
« Previous Page