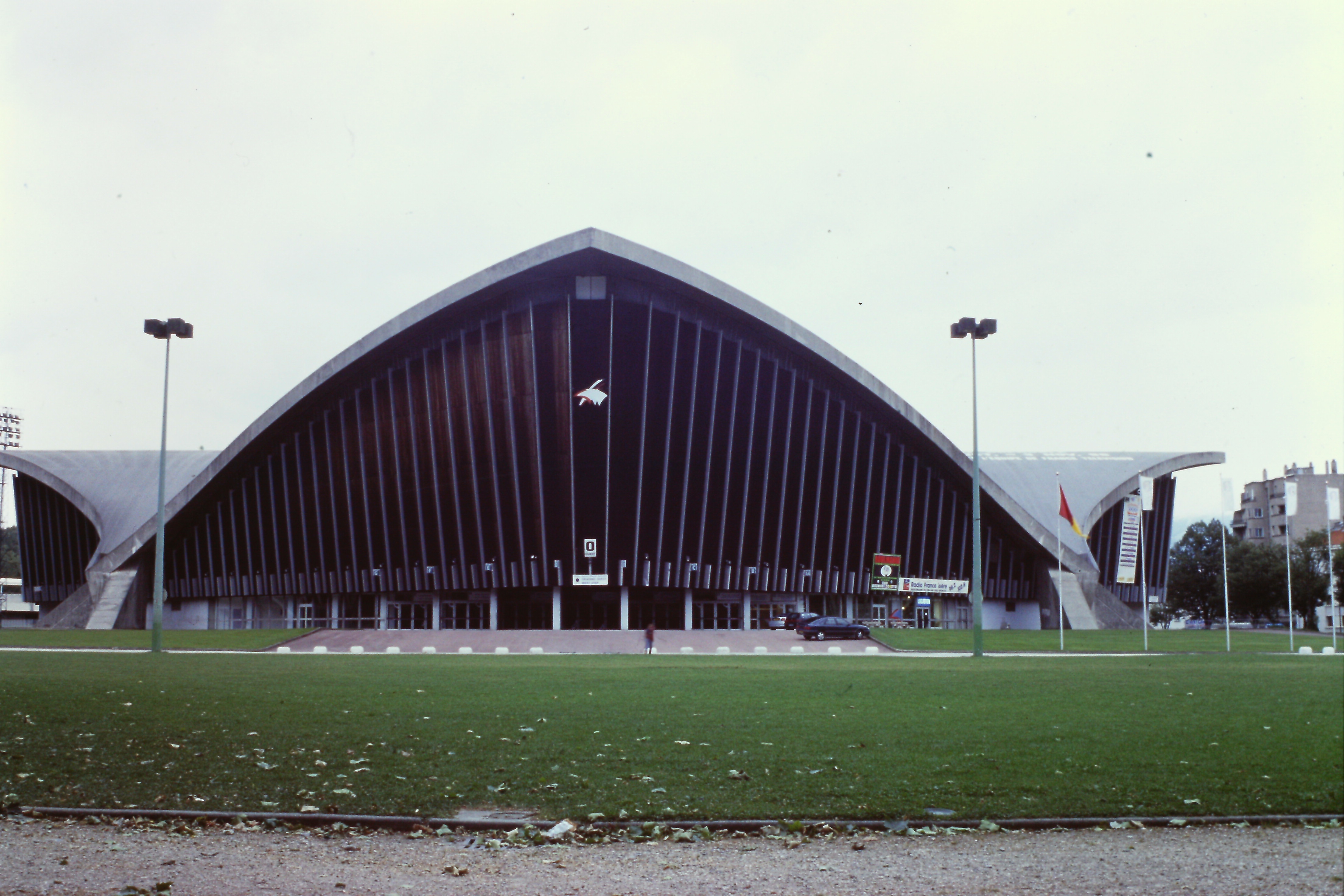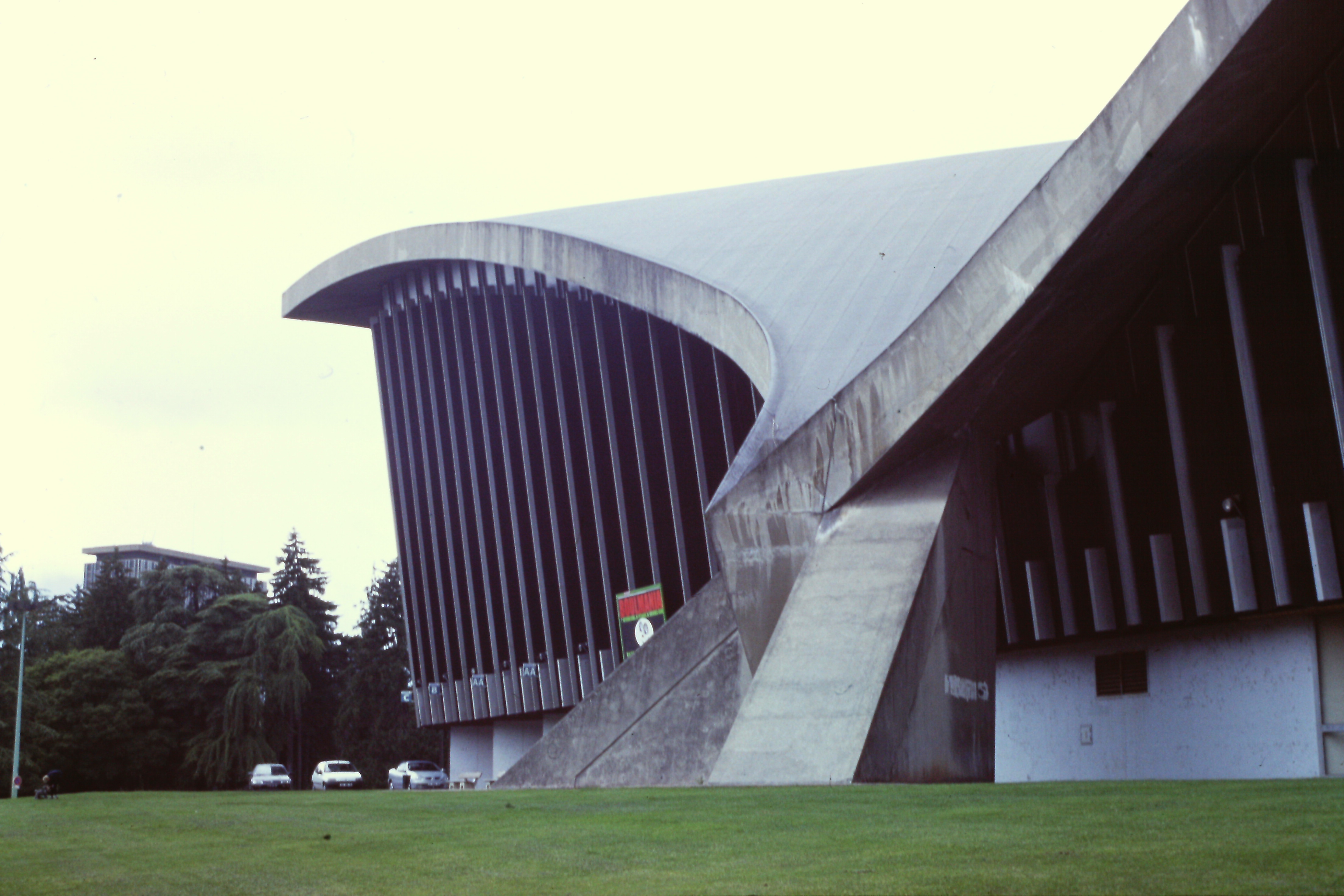 Name of building

Palas des Sports (ice stadium)

Construction year

1968

Structural system

Shell

Primary use

Architect

Architect2

Structural engineer

Nicolas Esquillan

Constructor

Professional

Entreprises Boussiron director is N.Esquillan

Country

FRANCE

Address

Blvd Clemencear/Jeanne, Grenoble

Means of transportation

walking 3km from Gare Grenoble.

Admission

Outside:OK
at the time of events only

Reference

①IASS Bulletin No.35, September 1968, news page.
②IASS Bulletin No.36, December 1968, p.29-36.

Note

・roof consists of cylindrical vaults composed of thin self supporting double shells for 1968 Winter Olimpic Games.
・plan : rhombus, 106.5m × 106.5m.
・The roof consists of 4 shells, 2 large shells and 2 small shells.
・Large shells : span 91.12m. cantilever 48m.
・Small shells : span 61.12m. cantilever 33m.
・Shell height : 19.6m.
・total height with legs : 27.6m.
photo taken on June 6, 2000.⑨-7.
« Previous Page