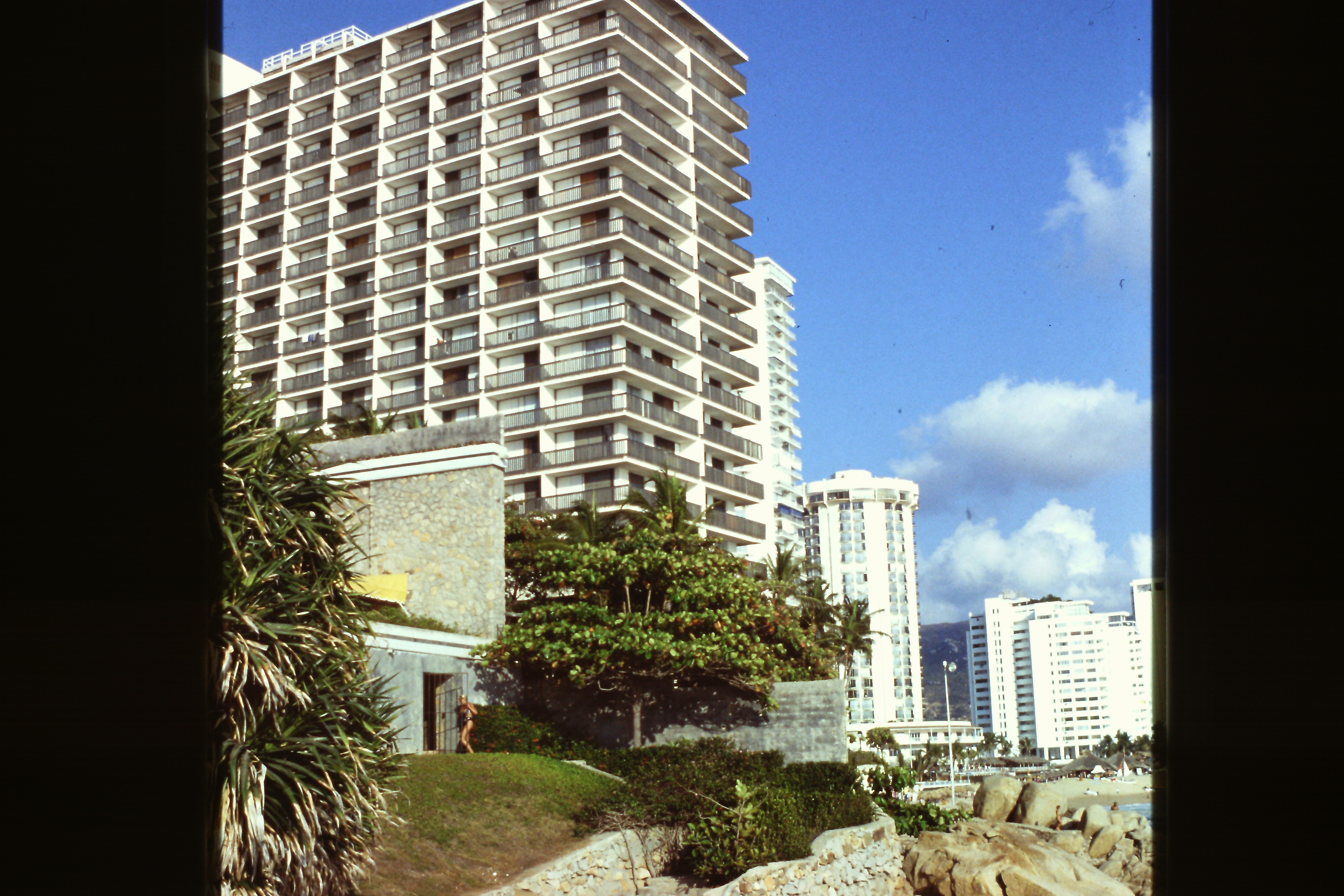 Name of building

La Jacaranda nightclub (DEMOLISHED)

Construction year

1957

Structural system

Shell

Primary use

Architect

Juan Sordo Madaleno

Architect2

Structural engineer

Félix Candela

Constructor

Professional

Cubiertas Ala S.A.

Country

MEXICO

Address

Hotel EI Presidente, Acapulco

Means of transportation

mini bus (Base Naval - Zocalo). get off at the Hotel.

Admission

Reference

①STRUKTURFORMEN der Modernen Archtektur. Curt Sigel, Verlag D.W. Callway-München,1960,p.265+266.Fig.187.1.
②IASS Bulletin No.71+72, September 1979, p.27-38,Fig.30. Notes for History The development of thin shells in Mexico, by Felix Candela.
③Candela/The Shell Builder, Colin Faber , Reinhold Publishing Corporation, NY, 1963, p.189-192.

Note

・The owner of Cubiertas Ala S.A. is Félix Candela.
・demolished around 1970.
span : 18m. height : 7.55m.
photo taken on Feburuary 10,1994.③-142.
« Previous Page