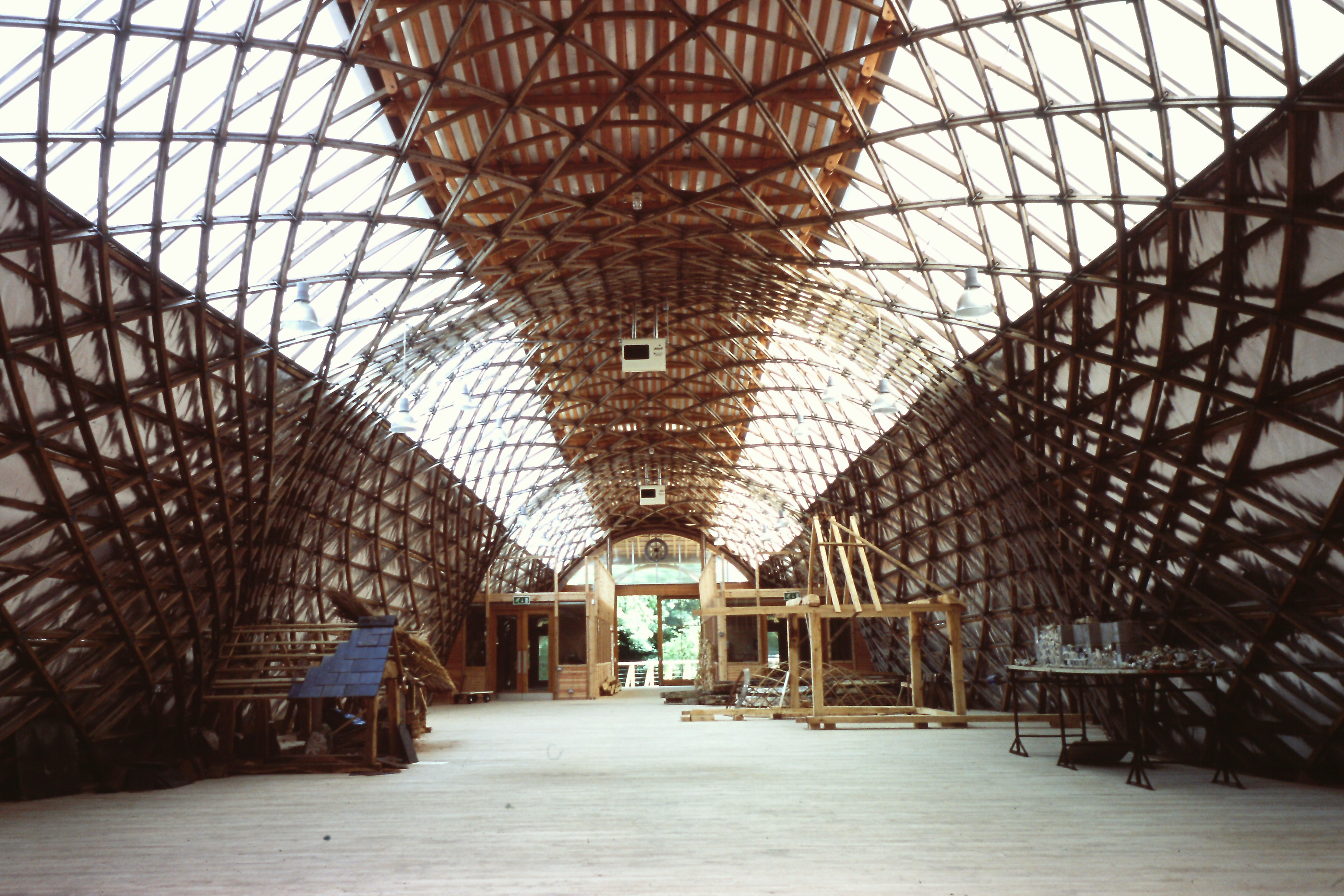 Name of building

Downland Gridshell

Construction year

2002

Structural system

Timber Structure

Primary use

Architect

Edward Cullinan Architects

Architect2

Structural engineer

Buro Happold

Constructor

EA Chiverton

Professional

Country

UNITED KINGDOM

Address

Weald & Downland Open Air Museum, Singleton, Chichester, West Susex

Means of transportation

12km north of Chichester Station. bus #60 get off at Singleton Horse & Groom. bus #60 every 30-60 min.

Admission

outside:OK. inside:OK
open everyday: winter 10:30-16:00/summer 10:00-18:00

Reference

①ICSS-5 5th International Conference on Space Structures, Univ of Surrey, 2002. p.161-172. Fig.1-12.
②brochures of the Museum.

Note

span:12-15m. length:50m. height:7-10m
photo taken on August 29, 2002, ⑪-151.
« Previous Page