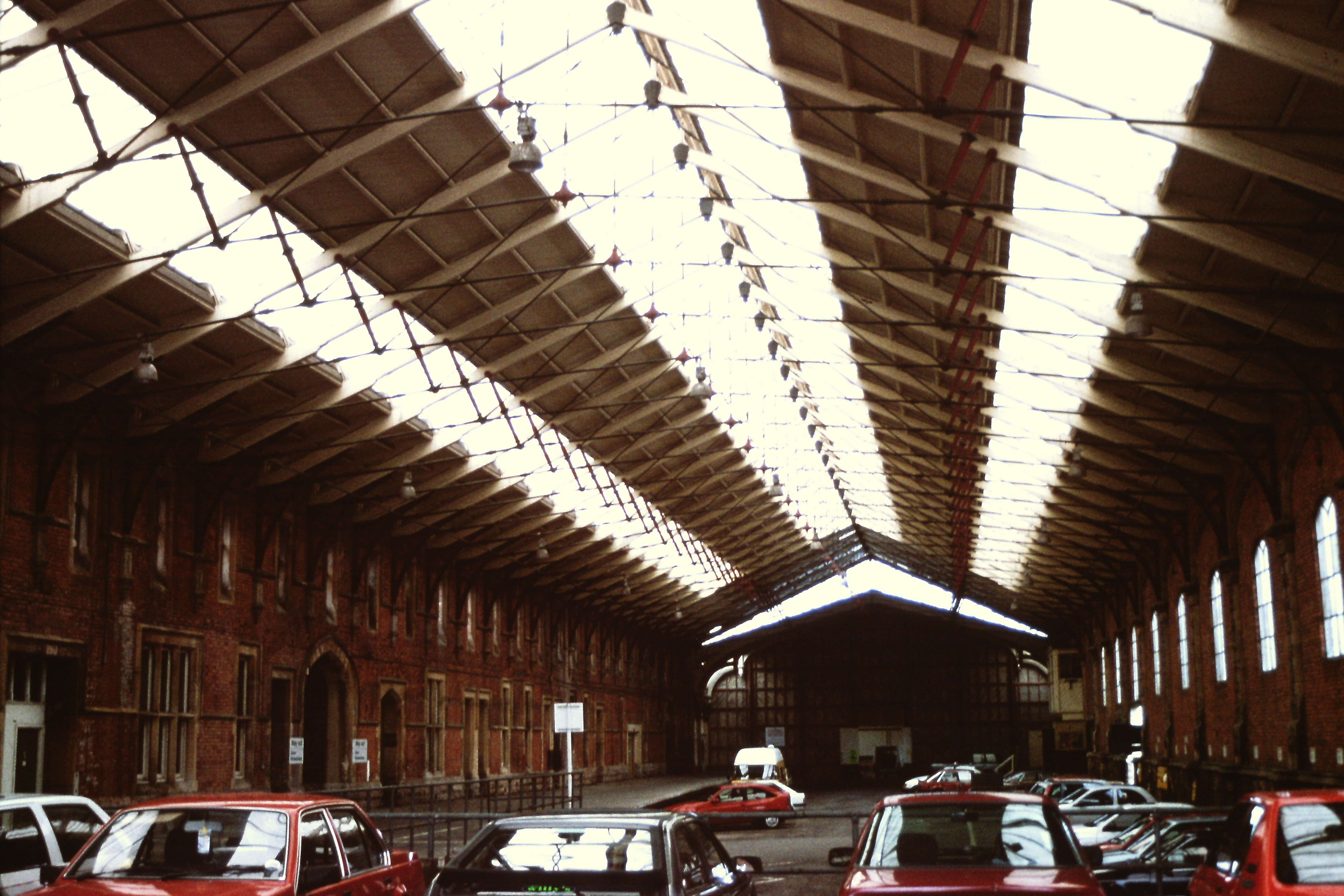 Name of building

Bristol Temple Meads(Extended Old) Station

Construction year

1870

Structural system

Iron Structure

Primary use

Architect

Architect2

Structural engineer

Constructor

Professional

Country

UNITED KINGDOM

Address

Temple Gate, Bristol, Avon

Means of transportation

Admission

outside:OK. inside:OK
now, used as a roof covered car park.

Reference

①『ヨーロッパのインフラストラクチャー』伊藤学編。土木学会刊。丸善発売 1997。44頁。
②Civil Engineering Heritage-Wales and West Central England, Edited by Roger Cragg, Published by Thomas Telford Ltd, London, 1997. p135.

Note

shed was extended to almost twice of the original length in 1870's.
originally built in 1841 by lsambard Kingdom Brunnel.
span:22.5m(74ft). length:about 70m(220ft)
photo taken on September 3, 1994, ⑧-9. ⑪-150.
« Previous Page