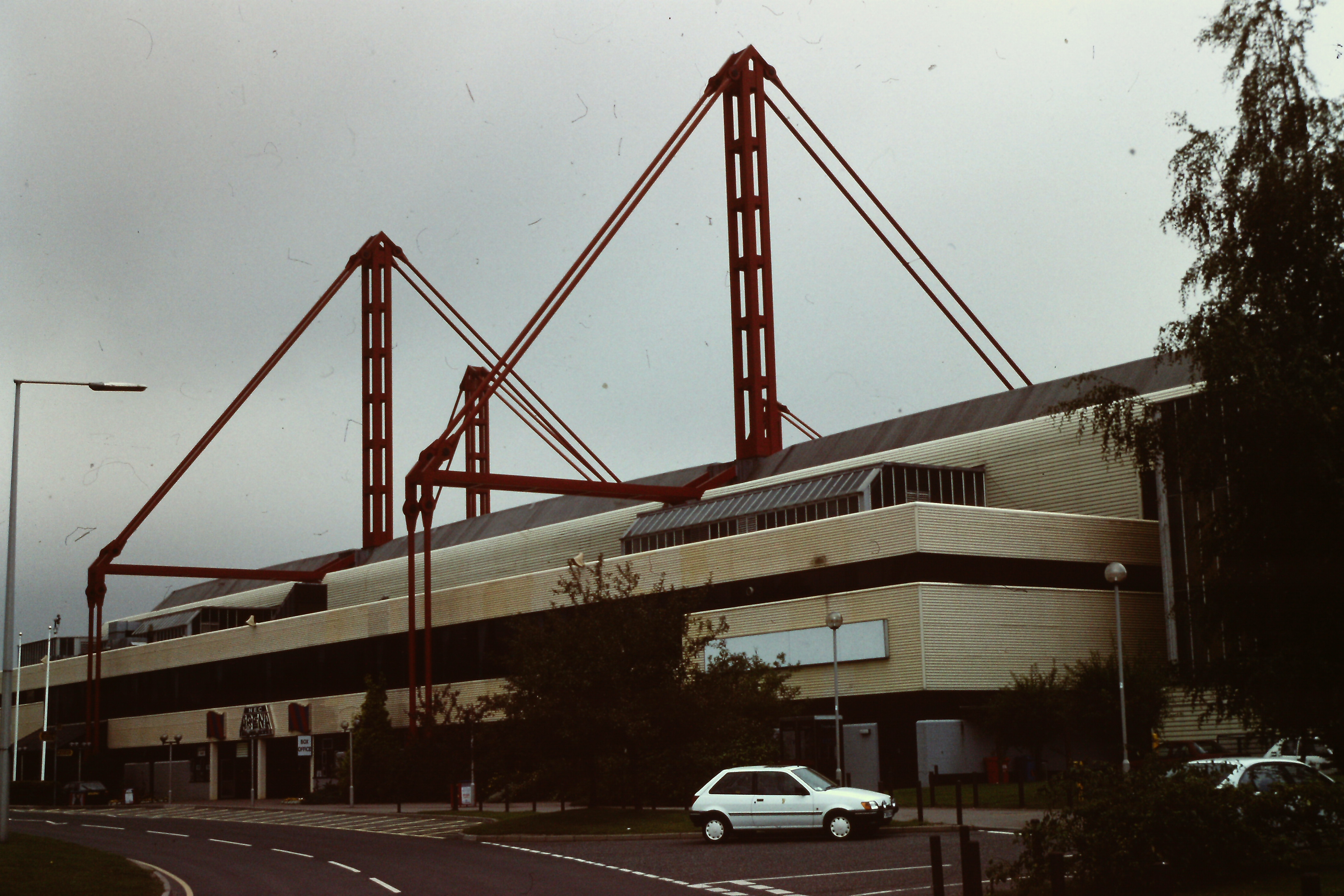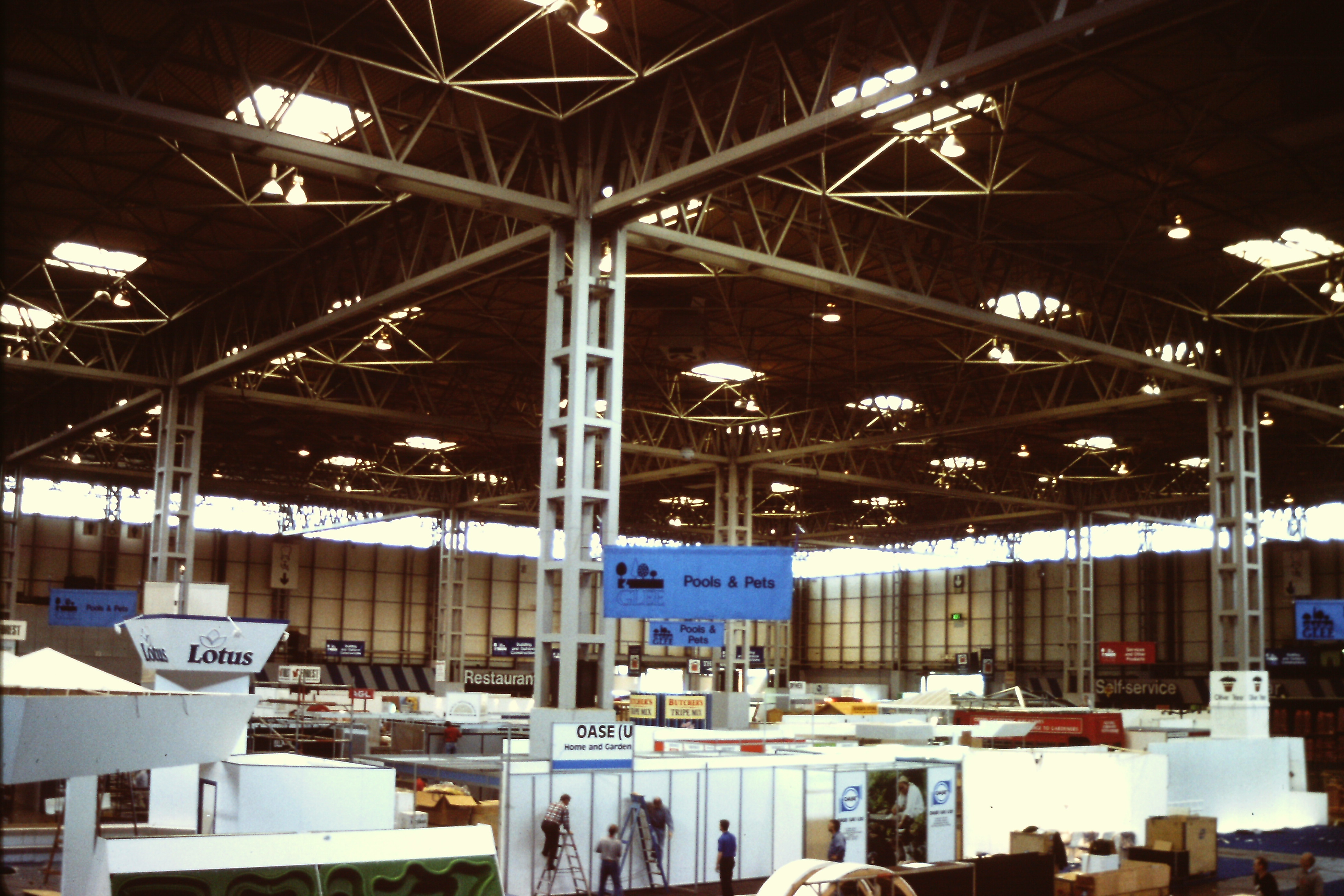 Name of building

NEC Arena

Construction year

1979

Structural system

Hanging Roof

Primary use

Architect

Edward D. Mills & Partners

Architect2

Structural engineer

Ove Arup & Partners

Constructor

Professional

MERO GmbH, Würzburg, Gemany

Country

UNITED KINGDOM

Address

National Exhibition Centre, Birmingham

Means of transportation

Admission

outside:OK. inside:??
at the time of events only.

Reference

①Archutecture and Construction in Steel, Edited by Alan Blanc, Michael McEvoy and Roger Plank, Publisjed by E & FN Spon, London, 1993, p.176, Fig.12-31.

Note

space frames suspended by masts.
photo taken on September 8, 1994. ⑧-55.
« Previous Page