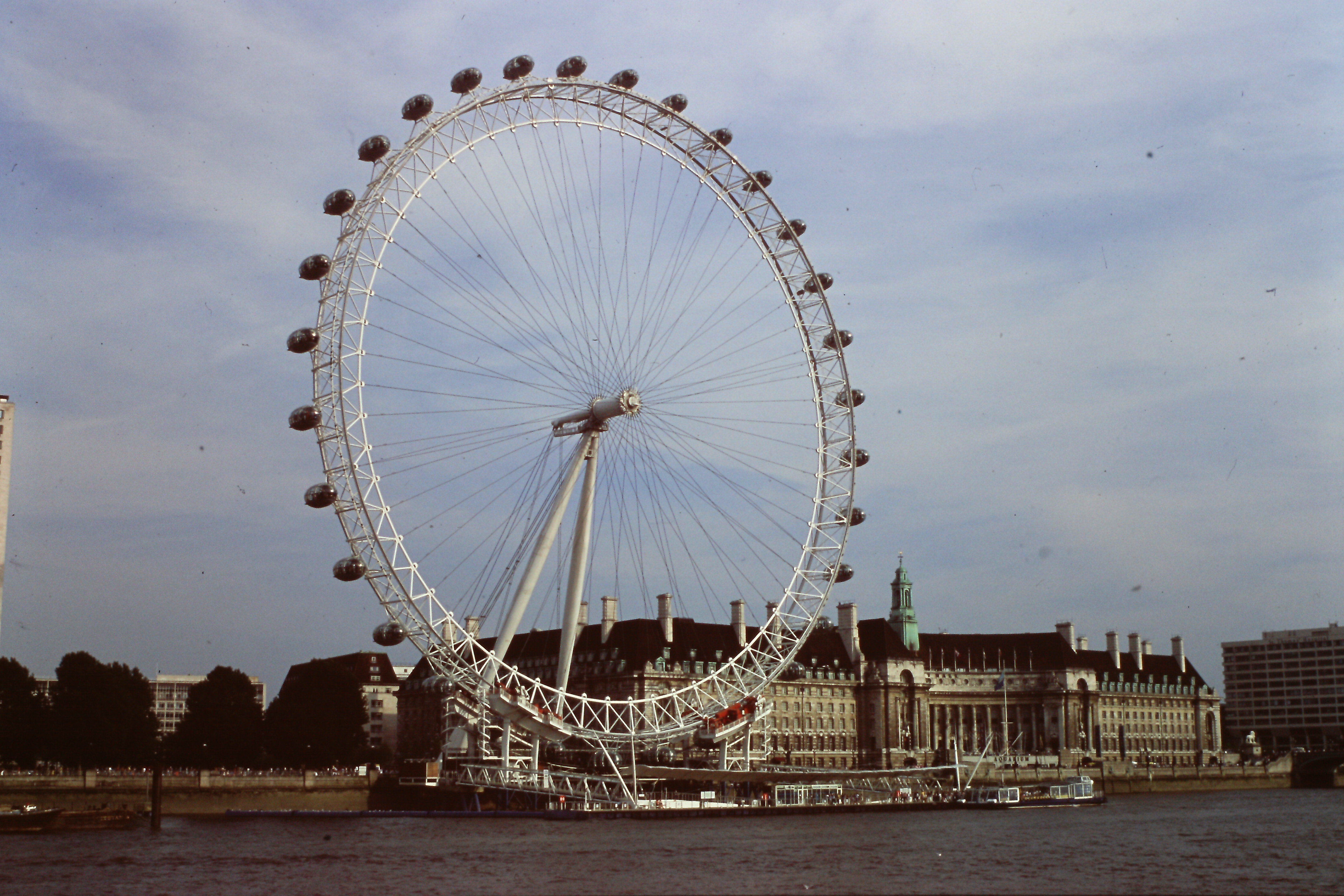 Name of building

London Eye (Millennium Wheel)

Construction year

2000

Structural system

Steel Structure

Primary use

Architect

David Marks & Julia Barfield

Architect2

Structural engineer

Ove Arup and Partners

Constructor

Professional

Holl and ia (rim fabricater)

Country

UNITED KINGDOM

Address

Jubilee Gardens/Belvedere, London.

Means of transportation

walking 500m west from Underground Waterloo Station.

Admission

Outside:OK Inside:OK

Reference

②Civil Engineering Heritage-London and Thames Vally, Edited by Denis Smith, Published by Thomas Telford Ltd, London, 2001.p.261-263.

Note

height:135m.
photo taken on August 17,2002.⑪-132.
« Previous Page