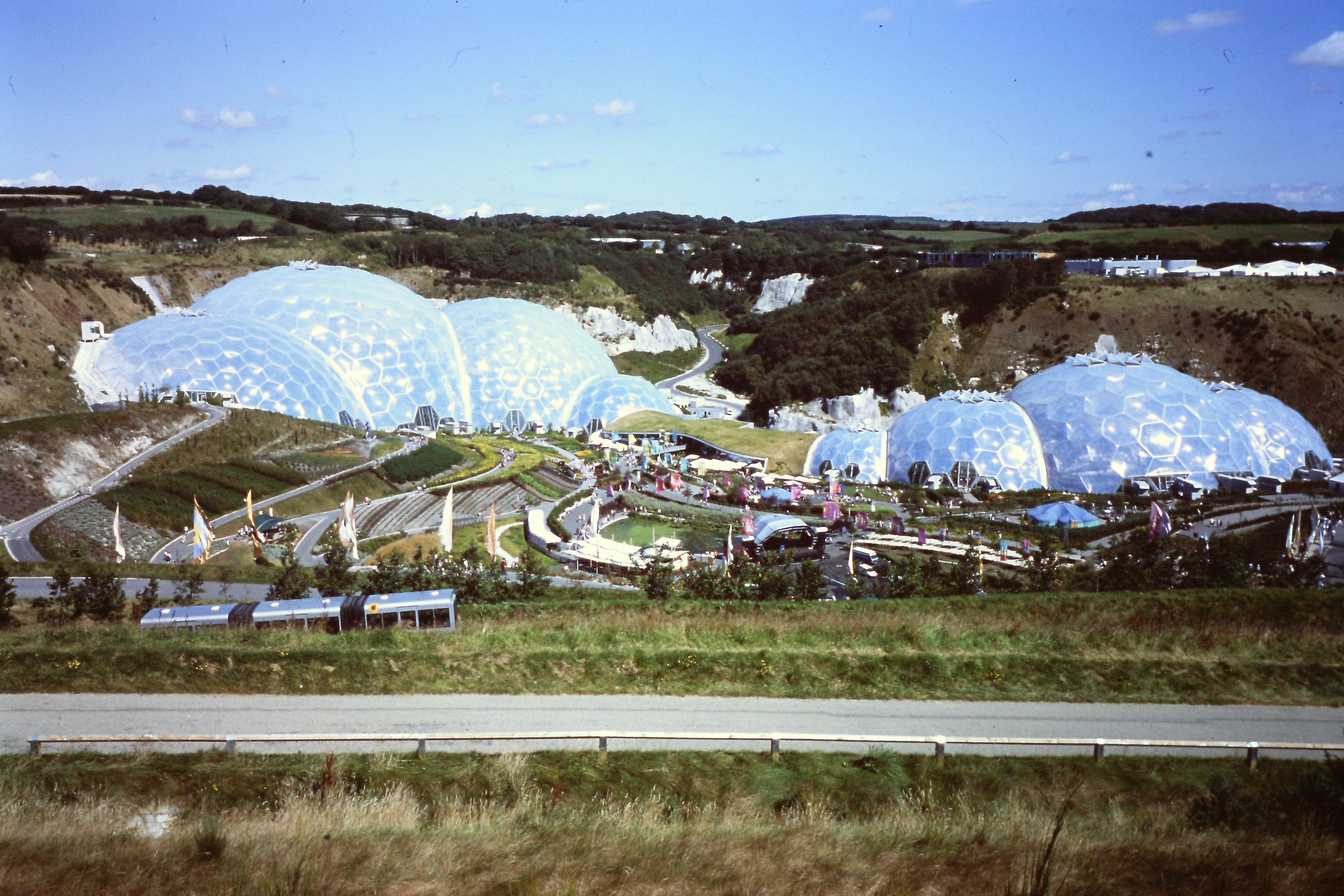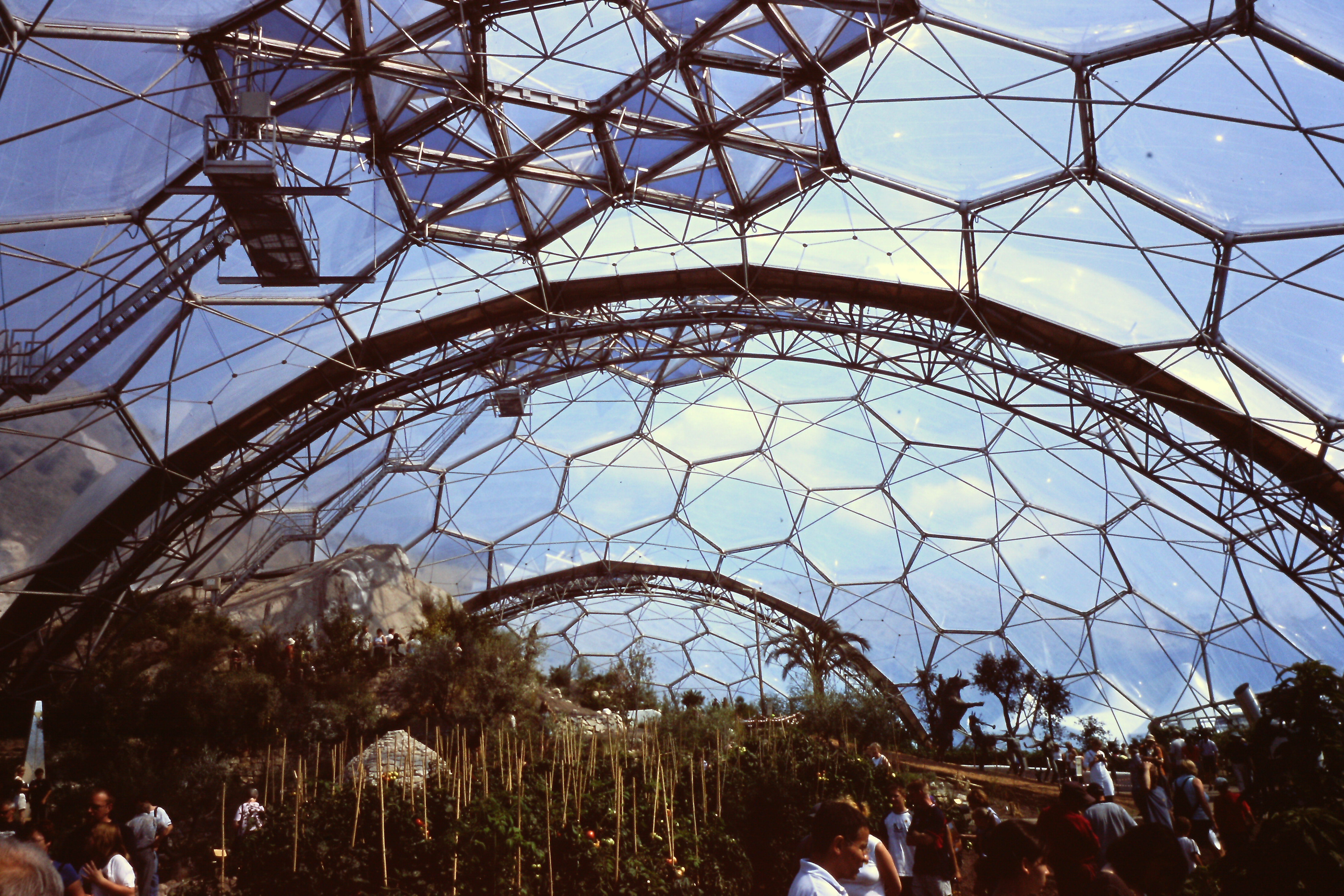 Name of building

Biomes, Eden Project

Construction year

2001

Structural system

Space Frames

Primary use

Architect

Nicholas Grimshaw & Partners

Architect2

Structural engineer

Anthony Hunt Associates

Constructor

McAlpine JV

Professional

MERO GmbH, Würzburg, Germany

Country

UNITED KINGDOM

Address

Bodelva, St Austell, Cornwall

Means of transportation

6km north-east of St.Austell Station. direct bus to Eden Project.

Admission

outside:OK. inside:OK
opens everyday: winter 10:00-16:30/summer 10:00-18:00

Reference

①ICSS-5 5th International Conference on Space Structures, Univ of Surrey, 2002. p.245-254. Fig.1-17.

Note

constitutes of 8 bubbles.
diameter of a largest dome:125m. inside height of a heighest dome:55m
membrane material: covered with air filled EFTE transparent foil cushions
photo taken on August 24, 2002. ⑪-146.
« Previous Page