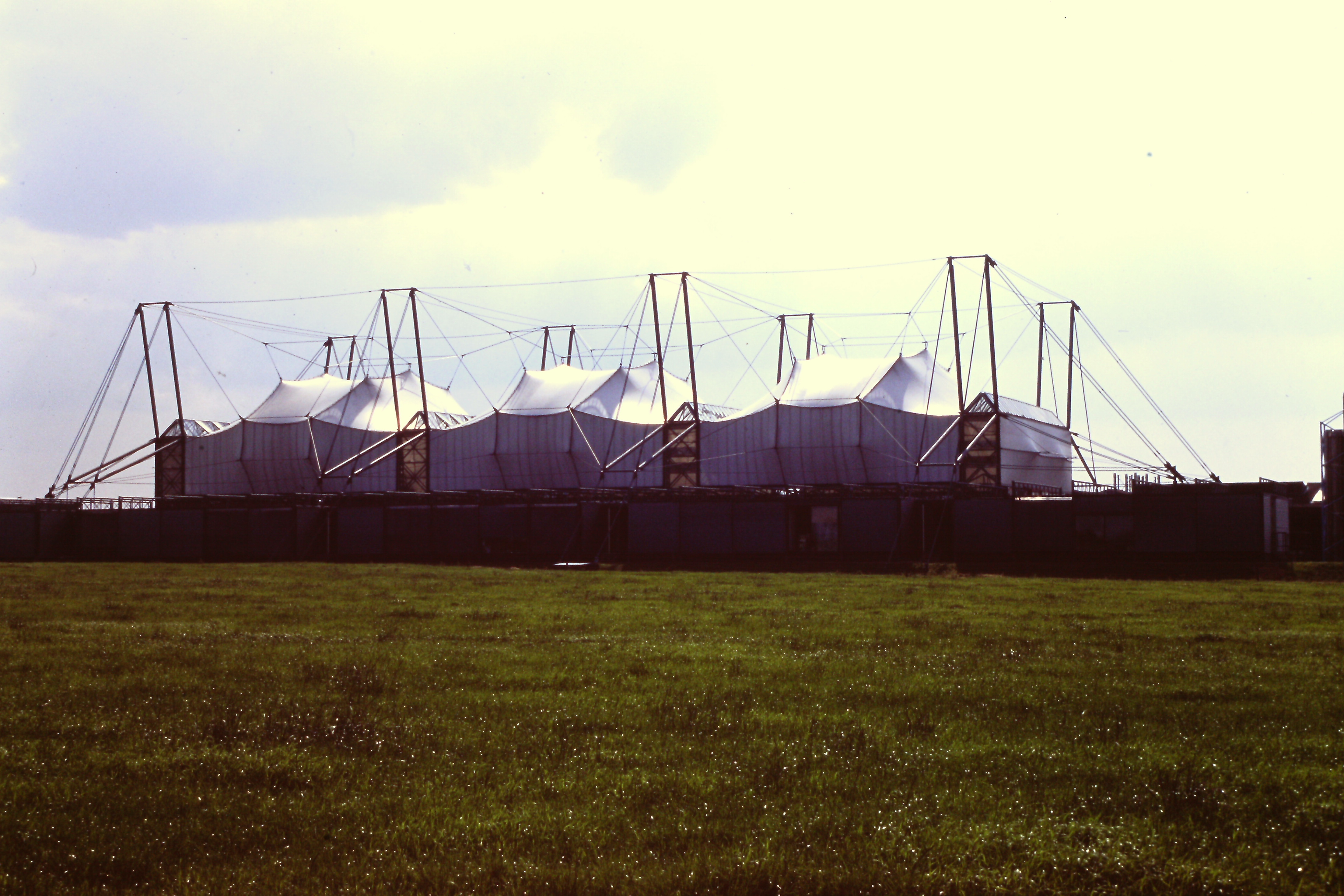 Name of building

Schlumberger Cambridge Research Center

Construction year

1985

Structural system

Membrane Structure

Primary use

Architect

Michael Hopkins & Partners

Architect2

Structural engineer

Ove Arup & Partners(roof)

Constructor

Bovis Construction Ltd

Professional

Stromeyer Ingenieubau, Konstanz(membrane)

Country

UNITED KINGDOM

Address

Cambridge, Cambridgeshire

Means of transportation

4.5km from Cambridge Station. taxi avail at the station.

Admission

outside:OK. inside:OK

Reference

①『世界の膜構造デザイン』石井一夫編。新建築社。1999. 48-53+289頁。Membrane Designs and Structures in the World, Kazuo Ishii, Shinkenchiku-sha, 1999, p.48-53+289.

Note

height:22m. membrane covered area:2165m²
membrane material: PTFE coated fiberglass fabric
photo taken on June 15, 1999. ⑧-46.
« Previous Page