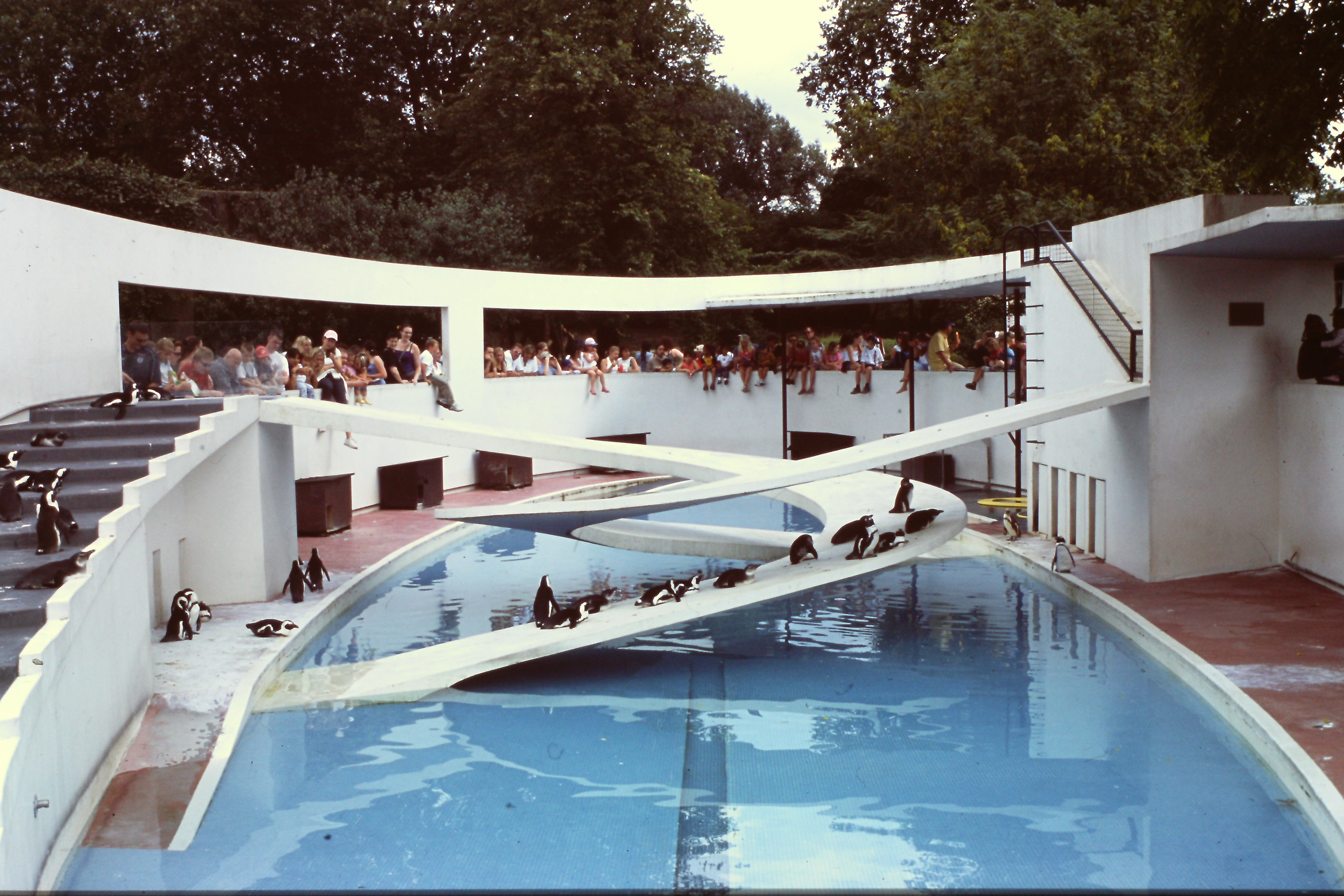 Name of building

Penguin Pool, London Zoo(slide)

Construction year

1934

Structural system

Shell

Primary use

Architect

Tecton(Berthold Lubetkin)

Architect2

Structural engineer

Ove Arup

Constructor

Professional

Country

UNITED KINGDOM

Address

Prince Albert Rd/Regents Park, London

Means of transportation

walking 1.5km west from Underground Camden Town Station.

Admission

outside:OK. inside:OK
opens everyday 10:00-17:30/winter 10:00-16:00

Reference

①月刊『建築文化』1997年1月号。特集:モダン・ストラクチャー。彰国社刊。ロンドン動物園のペンギンプール。村野清文。88+89頁。

Note

滑り台=slide
bus #274 between Camden Town Station and Marble Arch Station.
10 years later, the Ove Arup & partners was established in 1946.
The slide has a structure in which a reinforced concrete flat plate is tilted.
photo taken on August 22, 2002. ⑪-131.
« Previous Page