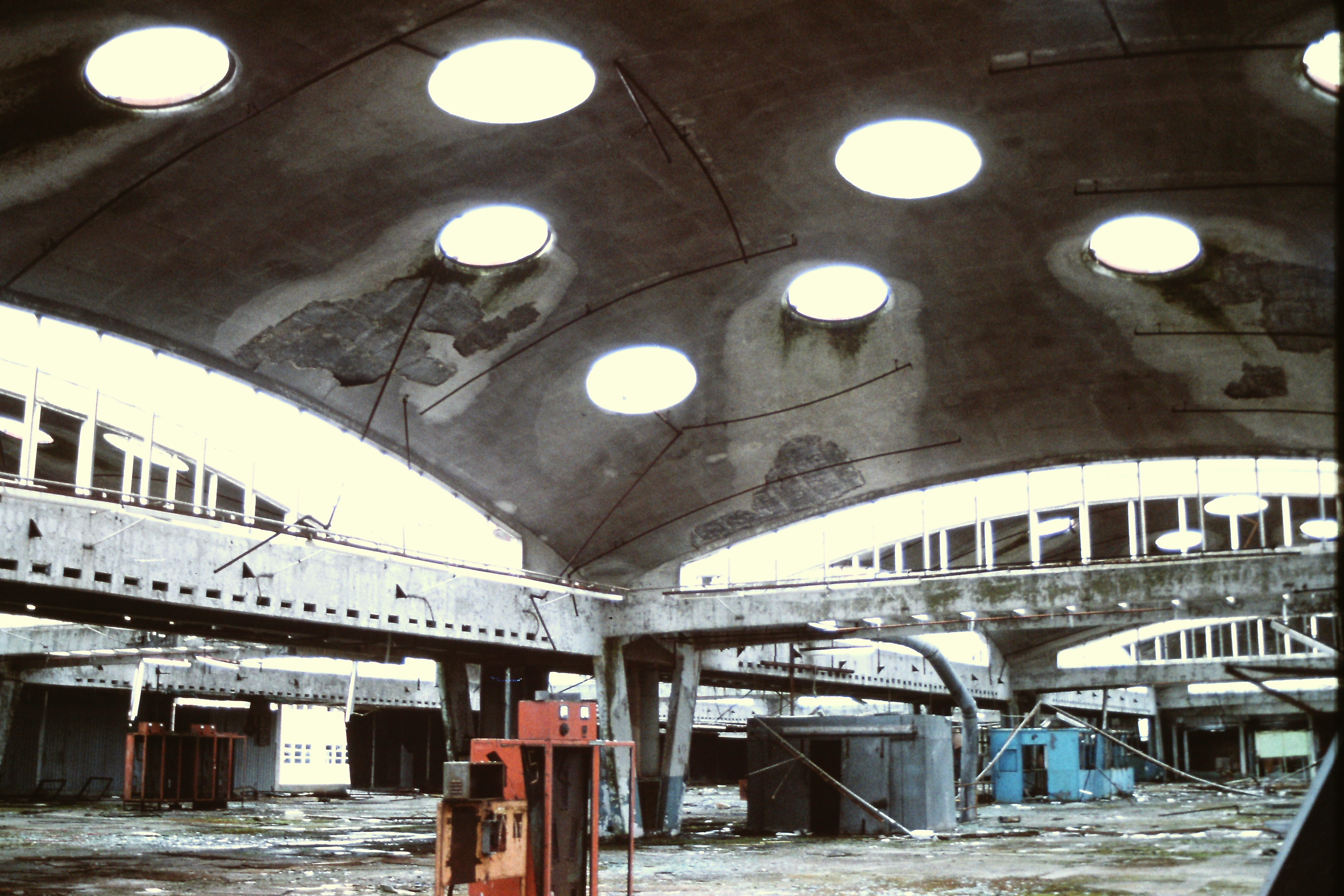 Name of building

Brynmawar Rubber Ltd(main production room)

Construction year

1950

Structural system

Shell

Primary use

Architect

Ove N.Arup & Partners/Cementation Co Ltd/Holland & Hannen and Cubitts Ltd/Gee, Walker & Slater Ltd

Architect2

Structural engineer

Ove N.Arup & Partners

Constructor

Professional

Country

UNITED KINGDOM

Address

A467/B4248 Brynmawr, Gwent, Wales

Means of transportation

12km west from Abergavenny Station. taxi is available at the station.

Admission

No
company has been closed around 1985. structures are still standing June 1999.

Reference

①『現代建築の構造と表現』クルト・ジーゲル著。川口衛、花井正美、片岡正喜共訳。まえがき STRUKTURFORMEN の邦訳によせて・坪井善勝。彰国社 1968年発行。250頁。Fig.172.2. STRUKTURFORMEN der Nodernen Archtektur. Curt Sigel, Verlag D.W.Callway-München, 1960, p.248 Fig.172.2.
②Schalenbau, Jürgen Joedicke and Others, Karl Krämer Verlag, Stuttgart, 1962, p.152-153.
③Modern Architecture in Britain, Trevor Dannatt, Published by B.T.Batsford Ltd, London, 1959, p.32-34, Fig.a-f.

Note

span:19.4m. length:25.3m. height:14.5m. 3×3=totally 9 shells
photo taken on September 4, 1994.⑧-19.
« Previous Page