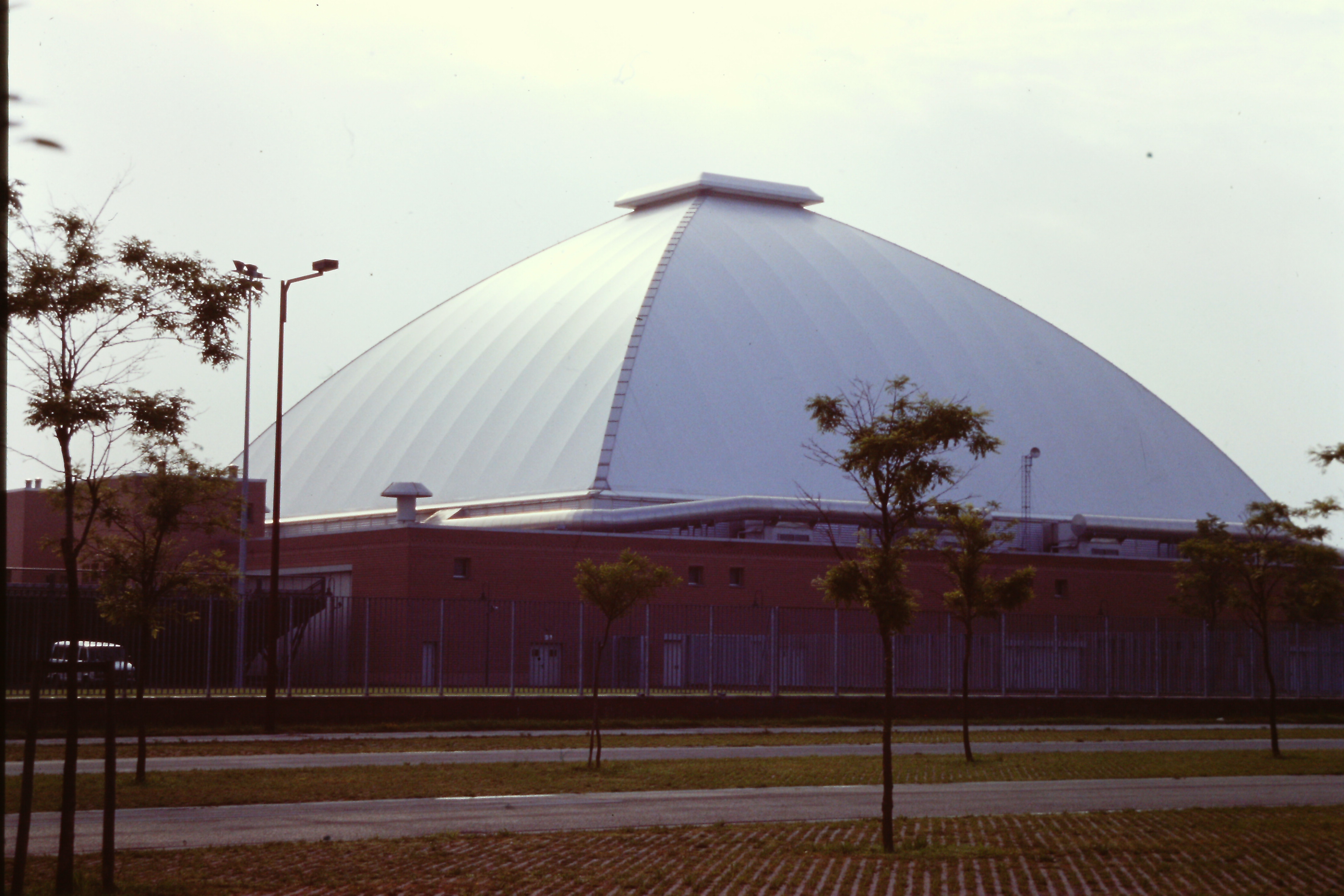 Name of building

Palazzo Mauro de Andrè

Construction year

1992

Structural system

Membrane Structure

Primary use

Architect

Carlo Maria Sadich

Architect2

Structural engineer

Massimo Majowiecki(roof)

Constructor

Professional

Birdair, Inc., USA(roof)

Country

ITALY

Address

Via Trieste/Viale Europa, Ravenna

Means of transportation

bus #1 from Ravenna station to Via Trieste. get off at Palazzo de Andrè.

Admission

outside:OK. inside:??
at the time of events.

Reference

①『世界の膜構造デザイン』石井一夫編。新建築社。1999、86-87頁。Membrane Designs and Structure in the World, Kazuo Ishii, Shinkenchiku-sha, 1999, p.86-87.
②Le Tensostructture a Membrana per 1 'architettura, Edited by Aldo Capasso, Foward by Frei Otto, Maggioli Editore, Rimini, Italy, February 1993, p.25. Fig.35,36.
③Birdair's brochure.

Note

Studio Technico Majowiecki(roof consultant)
another name: Palazzo delle Arti e dello Sparto
General Contractor: Secta s.r.l.
roof completed in 1996.
membrane material:PTFE. span:55m. length:55m. height:33m. roof covered area:3000m²
photo taken on June 4, 1995. ⑤-125.
« Previous Page