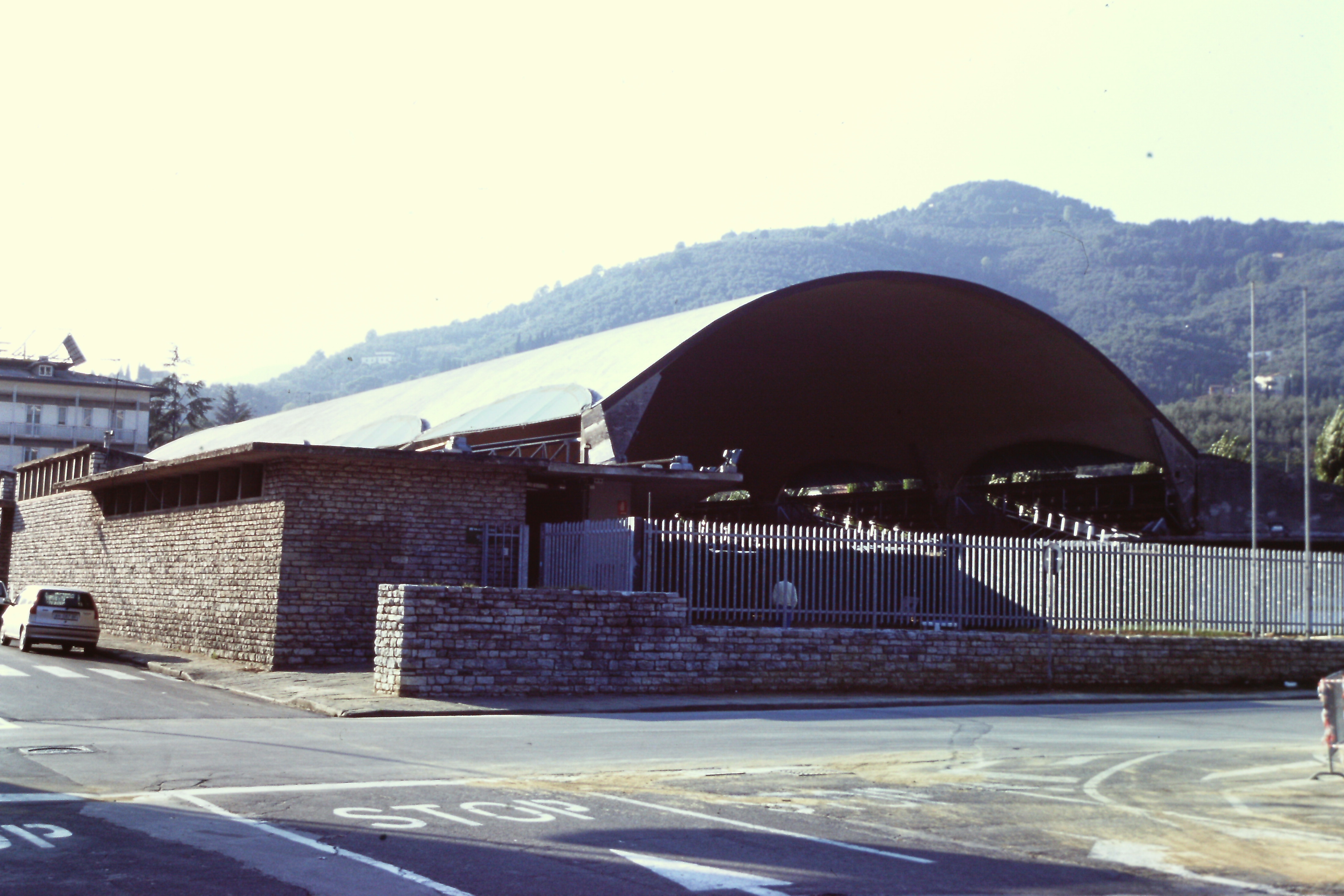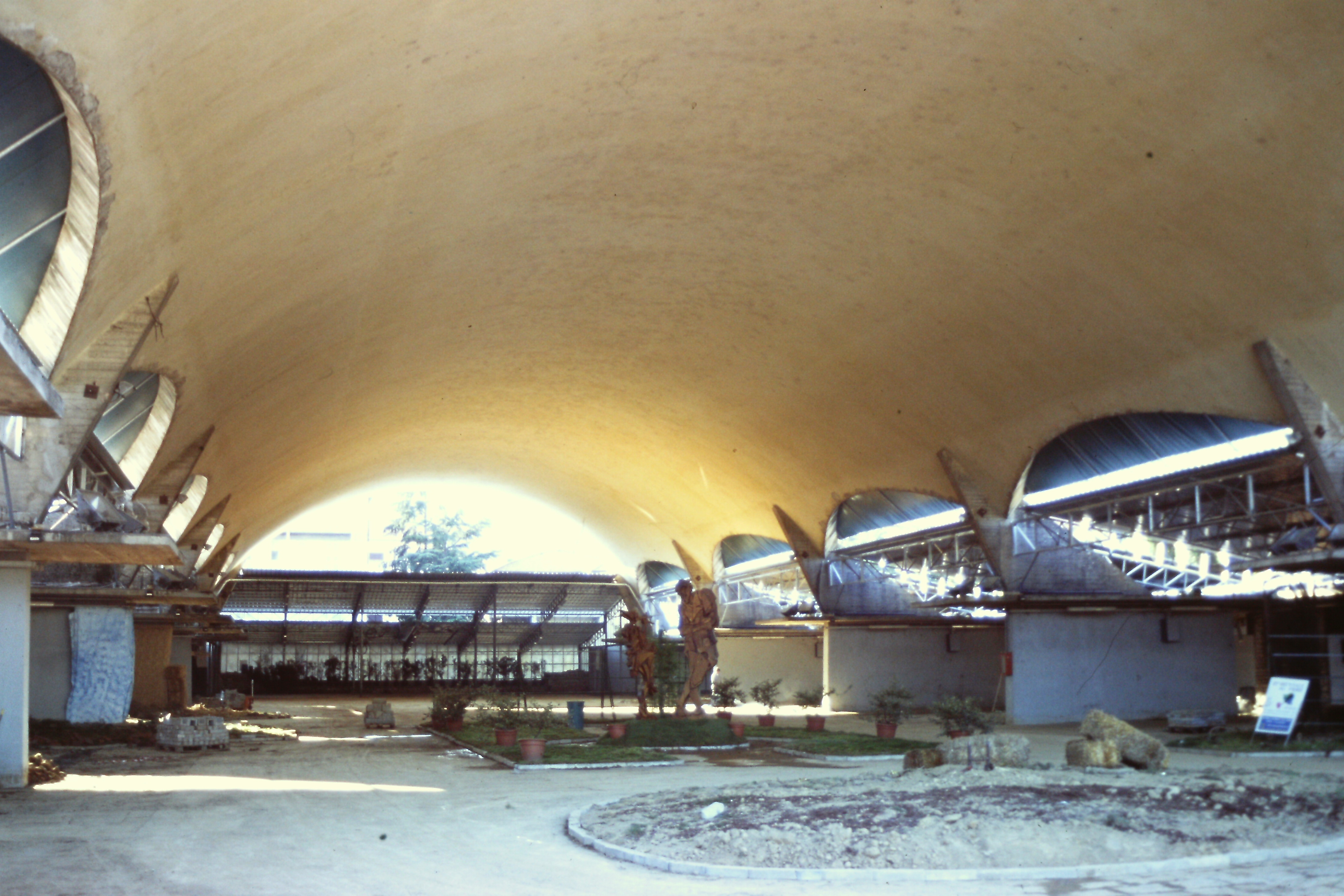 Name of building

Ex Mercato dei Fiori(Old flower market)

Construction year

1951

Structural system

Shell

Primary use

Architect

Enzo et Giuseppe Gori, Leonardo Ricci, Leonardo Savioli

Architect2

Structural engineer

Emilio Brizzi

Constructor

Professional

Country

ITALY

Address

V.L.Gallotti/V.F.Turati, Pescia

Means of transportation

1km from Pescia station. hotel del Fiori is nearby.

Admission

outside:OK. inside:OK
can be seen through the fence.

Reference

①Architecture Contemporaine, Jürgen Joedicke, Verlag Gerd Hatje Stuttgard, 1958. Text Francais de C.J.Hariaut, p.206, Fig.405+406.
②『現代建築の構造と表現』クルト・ジーゲル著。川口衛、花井正美、片岡正喜共訳。まえがきSTRUKTURFORMENの邦訳によせて・坪井善勝。彰国社1968年発行。226頁。図153.1。STRUKTURFORMEN der Nodernen Archtektur. Curt Sigel, Verlag D.W.Callway-München, 1960, p.226, Fig.153.1.

Note

Currently it is an exhibition hall.
span:27.5m. double layer shell:total thickness 25cm
photo taken on September 27, 1996.⑤-98.
« Previous Page