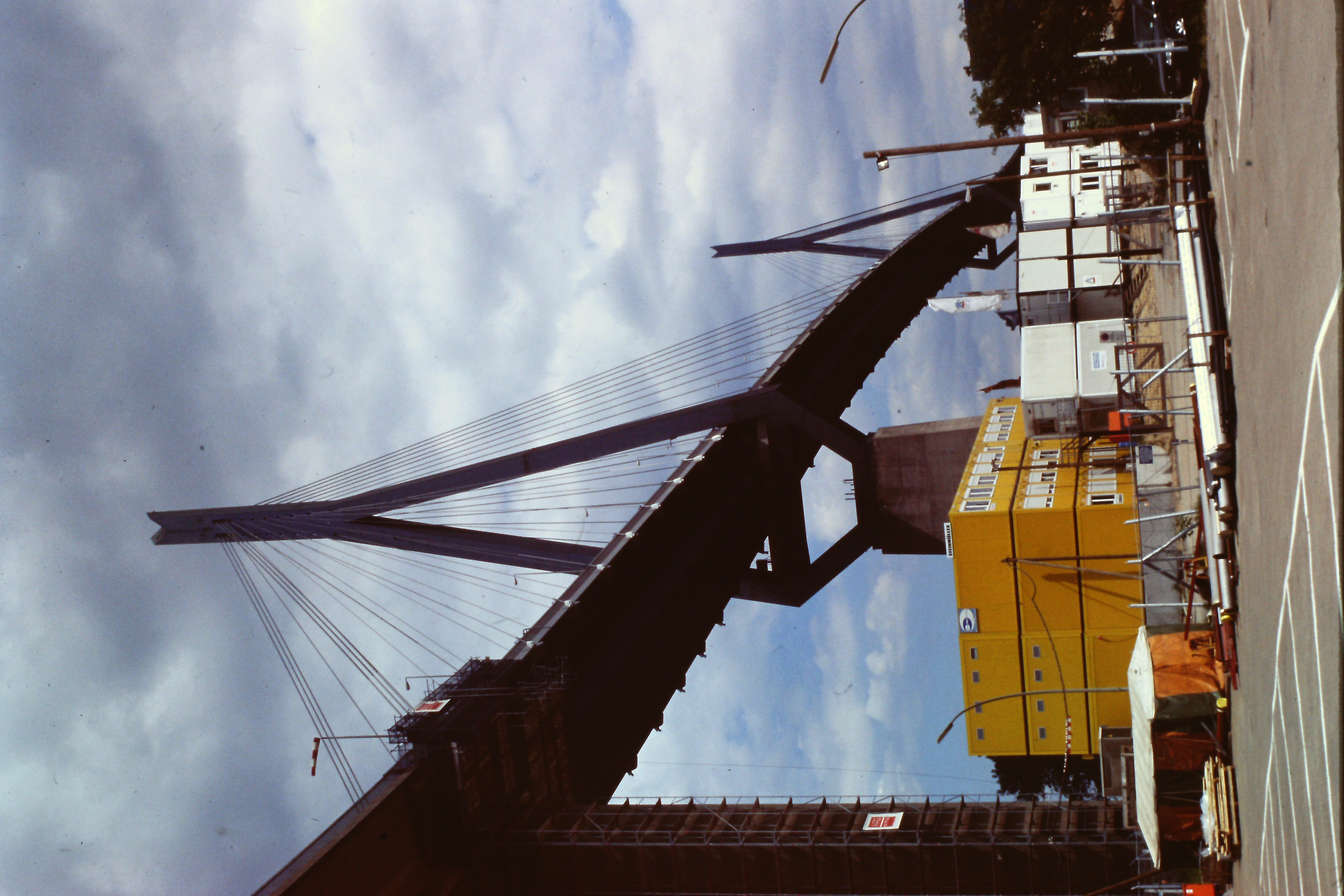 Name of building

Köhlbrand Brücke [Carriageway bridge]

Construction year

1974

Structural system

Bridge, cable

Primary use

Carriageway bridge

Architect

Architect2

Structural engineer

Rheinstahl AG, Dortmund

Constructor

Professional

Country

GERMANY

Address

Köhlbrand str. Waltershof-Wilheimsburg, Hambug

Means of transportation

bus #151 from S-Bahn Wilhermburg toWalterslof get of at Zollamt-Waltershop in front every Ihoar everyday.boat #61 from U-Bahn Landungsbr.

Admission

Reference

①Triumph der Spannweiten, Hans Wittfoht, Beton-Verlag GmbH, Düsseldorf, 1972.p.92.Fig.99c.5.
②Brücken/Bridges, Frits Leonhardt, The MIT Press, Cambride, Massachusetts, 1984. p.269. Fig.13.26r13.27.
③'Bridges' David J.Brown, Mitchell Beazley, London. 1993. p.136-137.

Note

span:325m length:521m

photo taken on June 14, 1998. ⑦-6.
« Previous Page