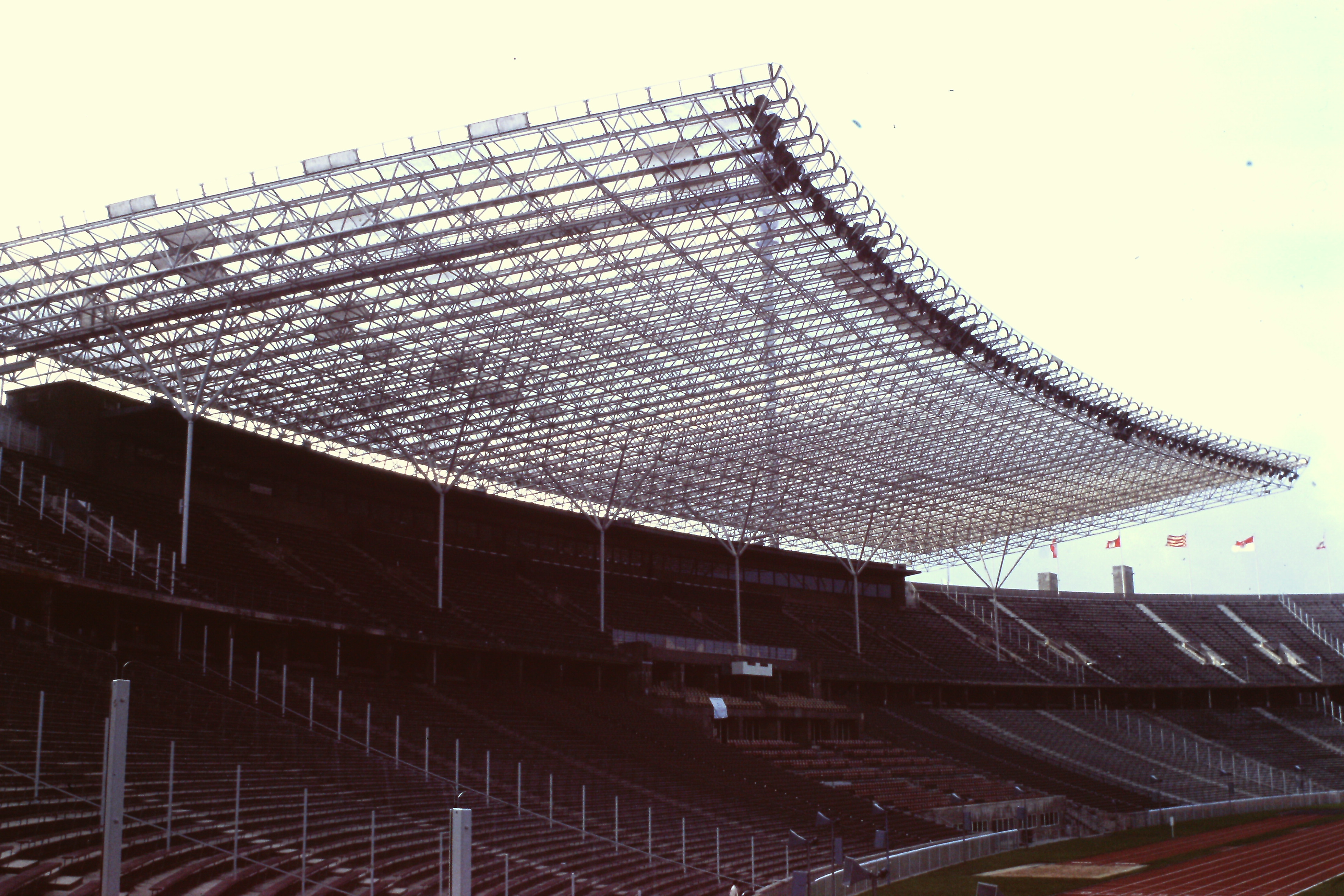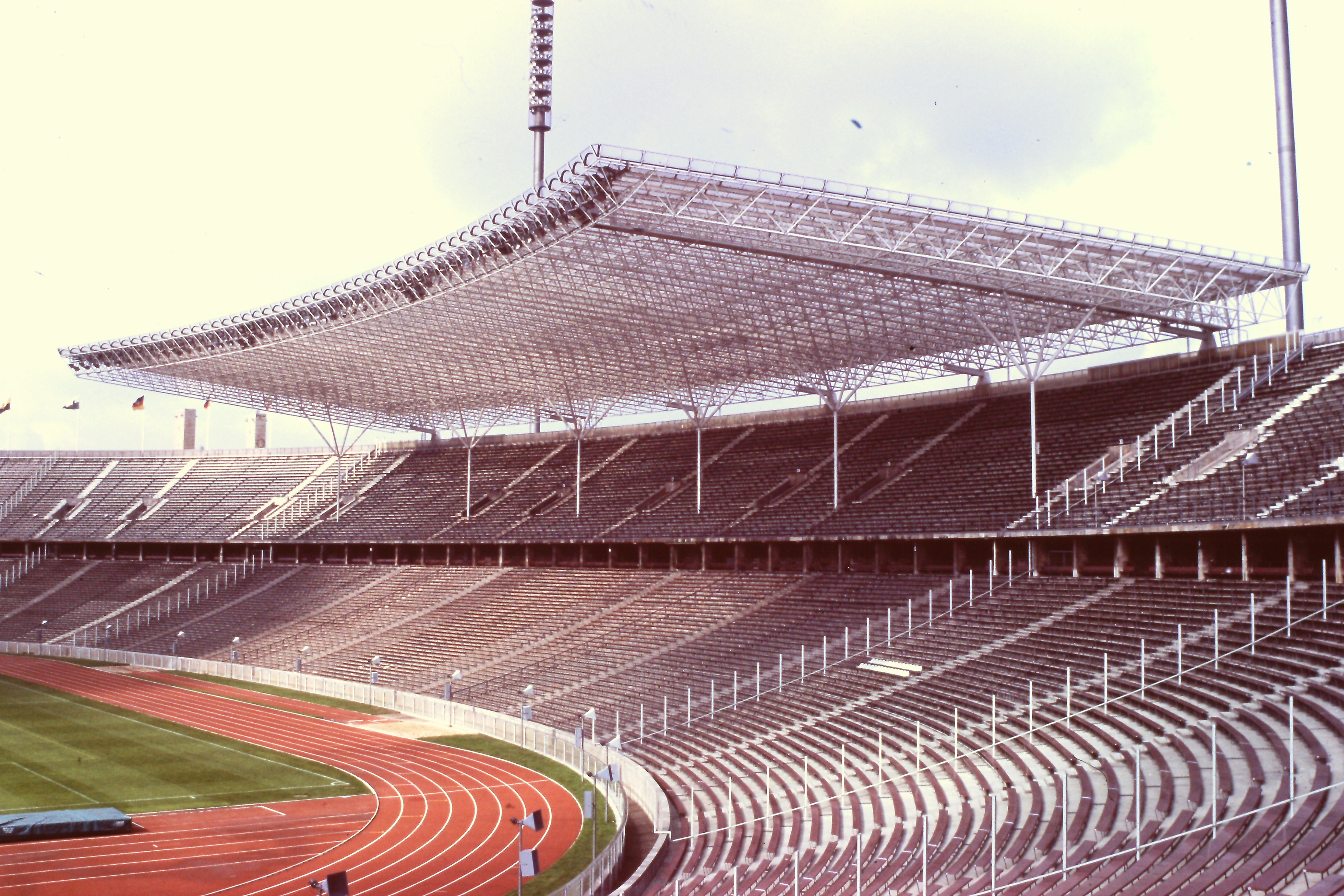 Name of building

Grandstand, Oliompia Stadion

Construction year

1974

Structural system

Space Frames

Primary use

grandstand

Architect

Architect2

Structural engineer

Constructor

Professional

MERO-Raumstruktur,Würzburg

Country

GERMANY

Address

Olympische Platz, Sud-haus, Berlin

Means of transportation

walking 1 km from U-Bahn #U-2 Olympia Stadion(0st) Station.

Admission

outside:OK inside:OK
opens everyday 08:00-20:00

Reference

Analysis,Design&Construction of Braced Barrel Vaults. Edited by Z.S.Makowski,Elsevier Applied Science Publishers.London.1985.p.237-241

Note

1.The stadium built for Berlin Olympic 1930.Designed by Werner March.
2.The grandstand roofs(2roofs) built in 1974. Space frames.
3.2roofs with cantieever 53.5m cover totaly 17,000㎡.
4.The space frame roofs investigated by H.Emde, the University of Darmstadt.
5.The space frame roofs were demolished for FIFA 2006 and a new roofs was built with membrane structure. construction term:2000,7-2004,7.
6.The new roof was designed by gmp Architekten von Gerkan ,Marg und Partner. Structural Engineer ???? Krebs und Kiefer, SBP.
7.Two layer membranes roof made by PIFE coated fiberglass.

photo taken on Septenber 23,1995.⑦-90.
« Previous Page