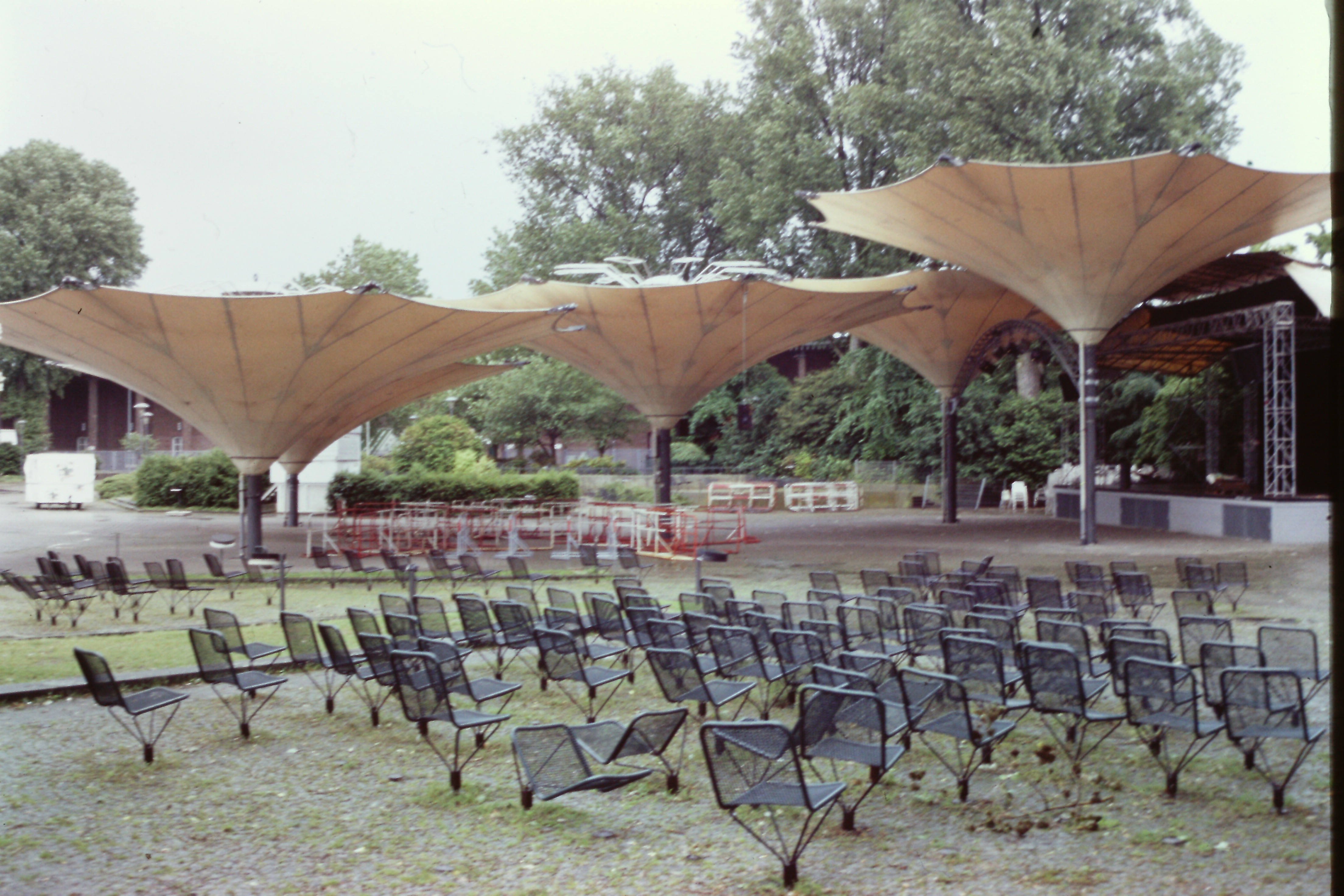 Name of building

Open Air Theater

Construction year

1971

Structural system

Membrane Structure

Primary use

Architect

Frei Otto and Ewald Bubner with Bodo Rasch

Architect2

Structural engineer

Heinz Isler

Constructor

Professional

L.Stromeyer,Konstanz(membrane)

Country

GERMANY

Address

Rhein-park,Köln

Means of transportation

Admission

Outside:OK
umblleras open in summer(May-Sept)

Reference

①Geatalt Finden,Frei Otto and Bodo Rasch,Edition Axel Menges,1995. p.188-189,Fig.4 and 5.
②FREI OTTO, by Irene Meissner and Eberhard Möller,Edition DETAIL,München,May 2015,p.72+73+114 Construction No,1.23.

Note

・5 umblleras,diameter 19m each.
・originally planned as temporary construction for Federal Garden Exhibition 1971 Köln
・photo taken on June 12,1998 + June 14,2001.⑦-33.⑩-43.
« Previous Page