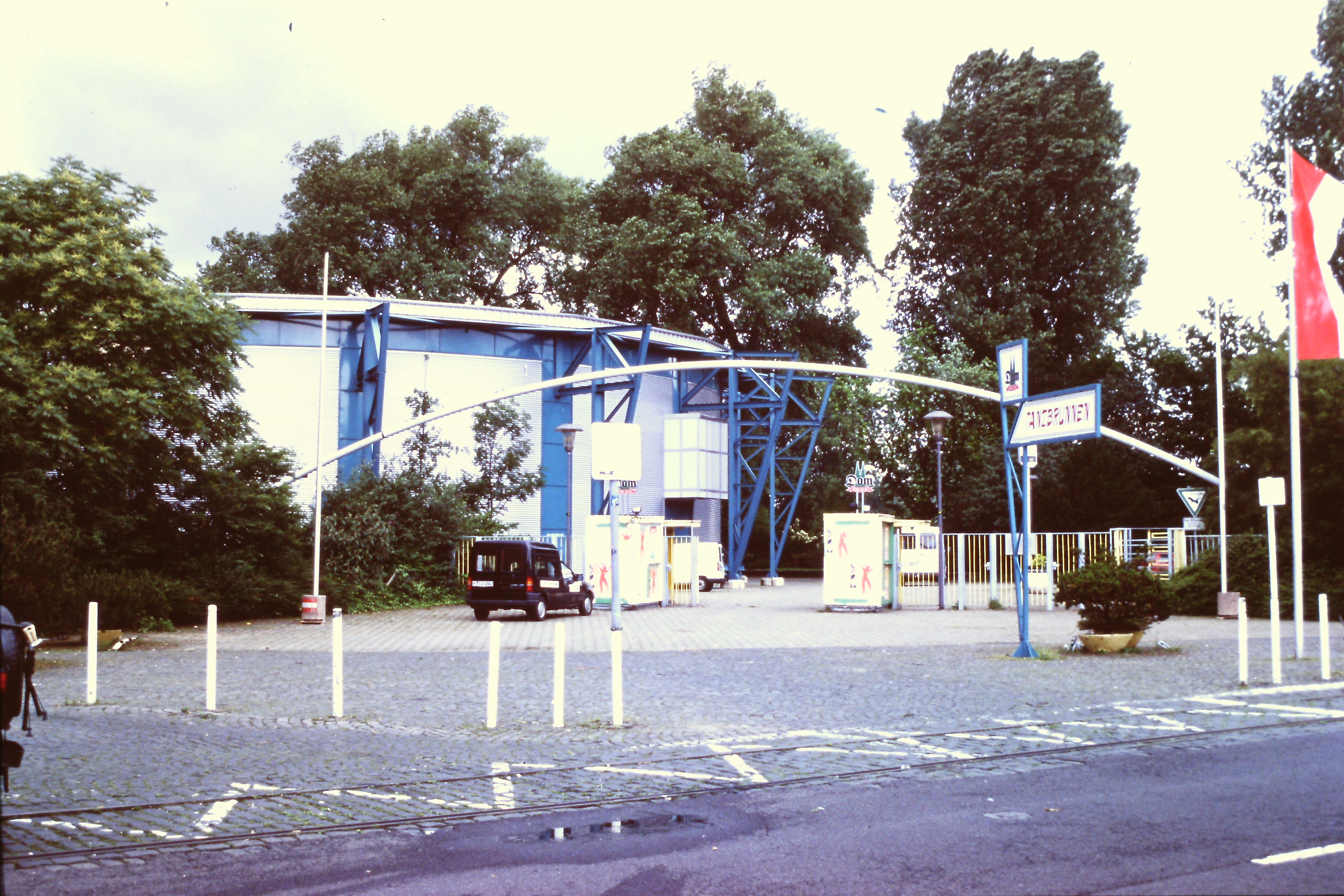 Name of building

Zelt (tent) für Eingang (Entrance)

Construction year

1957

Structural system

Membrane Structure

Primary use

Architect

Frei Otto mit/with Ewald

Architect2

Bubner,Siegfried Lohs,Diether R.Frank

Structural engineer

Fritz Leonhardt

Constructor

Professional

L.Stromeyer,Konstanz(membrane)

Country

GERMANY

Address

Rhein-Park.Koln

Means of transportation

Admission

Reference

①Gestalt Finden,Frei Otto and Bodo Rasch,Edition Axel Menges,1995.p78.Fig.1 and 2.
②FREI OTTO, by Irene Meissner and Eberhard Moller, Edition DETALL,Munchen,May 2015,p40+41+113. Construction No,1.3.

Note

・span:34m. membrane width:24m.
・originally planned as temporary construction for Federal Garden Exhibition 1957 Koln.
・Only the steel pipe arch remained (1998.6)
        〃         (2001.6)
 There was a film         (2004.9)
・photo taken on September 18,1995 + June 12,1998 + June 14,2001.⑦-33.⑩-43.
« Previous Page