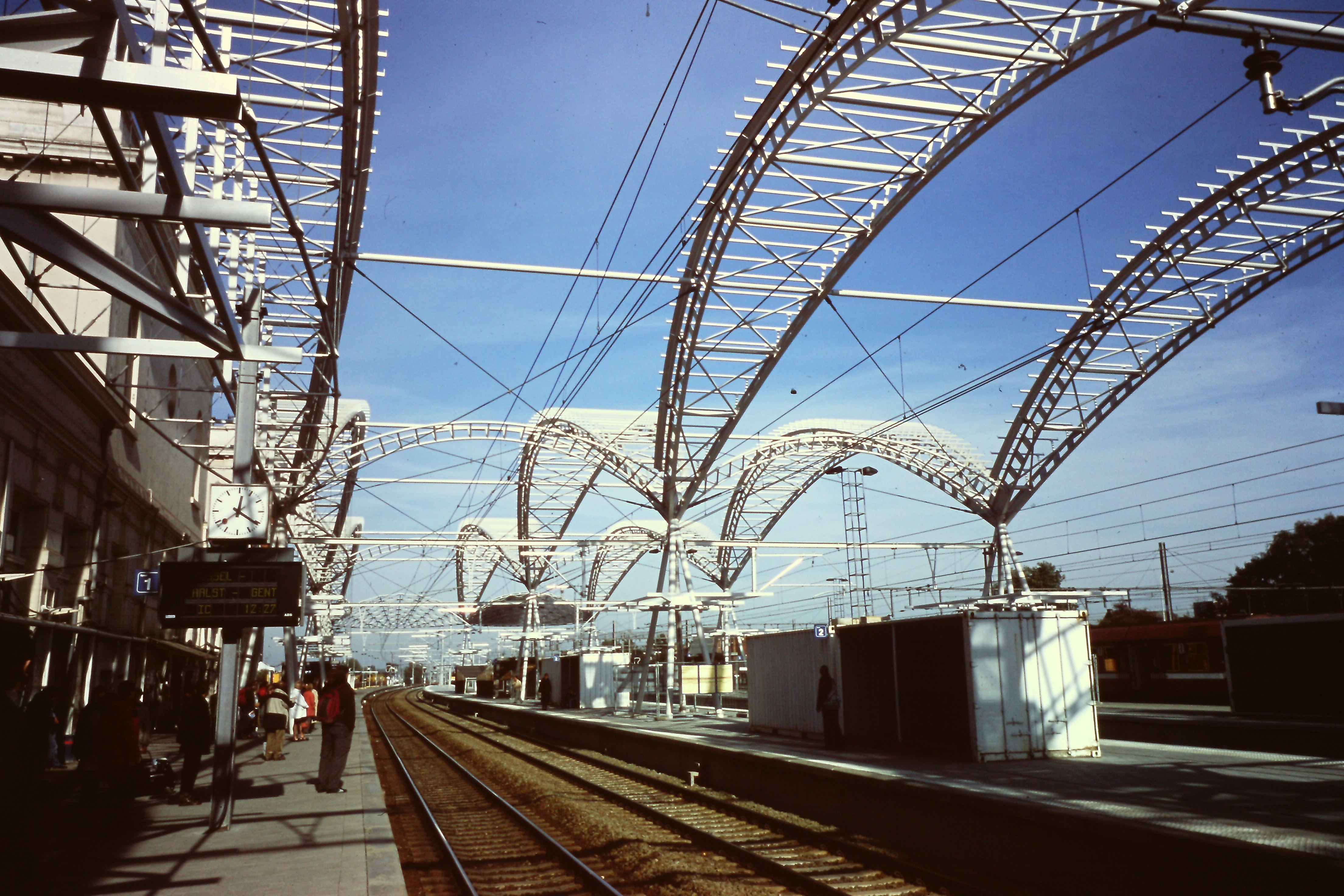 Name of building

Platform Roofs, Leuven Railway Station

Construction year

2004

Structural system

Curved flat trusses

Primary use

Railway Station

Architect

Samyn and Partners, Architects and Engineers, Brussel-Waterloo.

Architect2

Phillipe Samyn

Structural engineer

Phillipe Samyn

Constructor

Professional

Country

BELGIUM

Address

Leuven

Means of transportation

32 km east from Brussel Central Station.

Admission

Outside : OK
Inside : OK

Reference

① A brochure of the Samyn and Partners, pp.2003-02-11.
② Phillipe Samyn Architect and Engineer CONSTRUCTION, Pierre Puttemans and Pierre Spehl. Mercatorfonds, 2008

Note

New large scale platform roofs for high speed trains.
« Previous Page