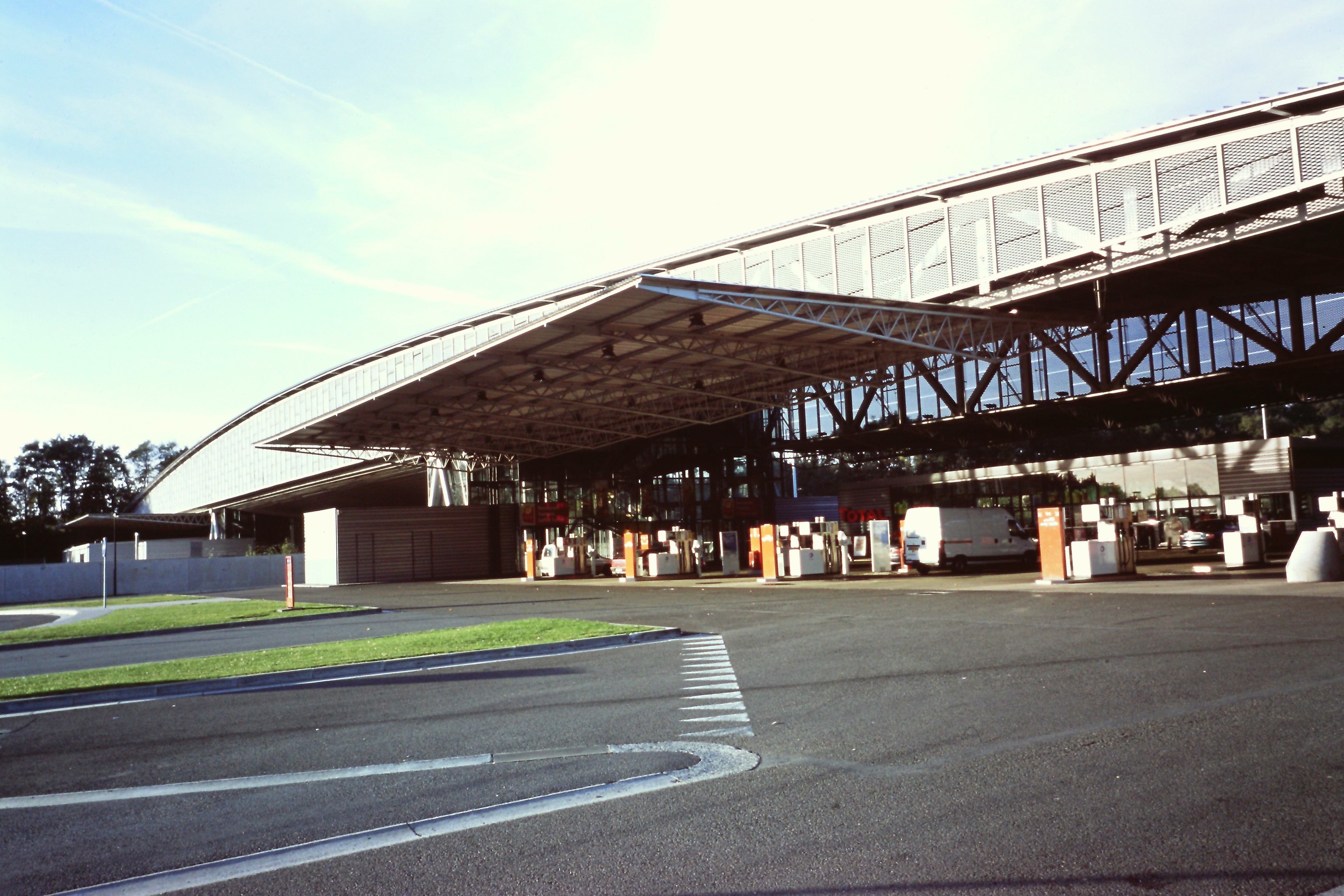 Name of building

Petrol Station,Motorway E19

Construction year

2001

Structural system

Steel structure

Primary use

Gas Station

Architect

Samyn and Partners,Architects and Engineers,Brussel-Waterloo.

Architect2

Philippe Samyn

Structural engineer

Philippe Samyn

Constructor

Professional

Country

BELGIUM

Address

Nivelles(Brussel-Paris),Belgium

Means of transportation

29km south from Brussel on Motorway E19/A7.

Admission

large foodcourt above the Station.
Outside:OK Inside:OK

Reference

①a brochure of the Samyn and Partners,pp.2003-02-05.
②Philippe Samyn Architect and Engineer CONSTRUCTION, Pierre Puttemans and Pierre Spehl.Mercatorfonds,2008.p.

Note

span:70m. length:210m.
photo taken on October 14,2003.
« Previous Page