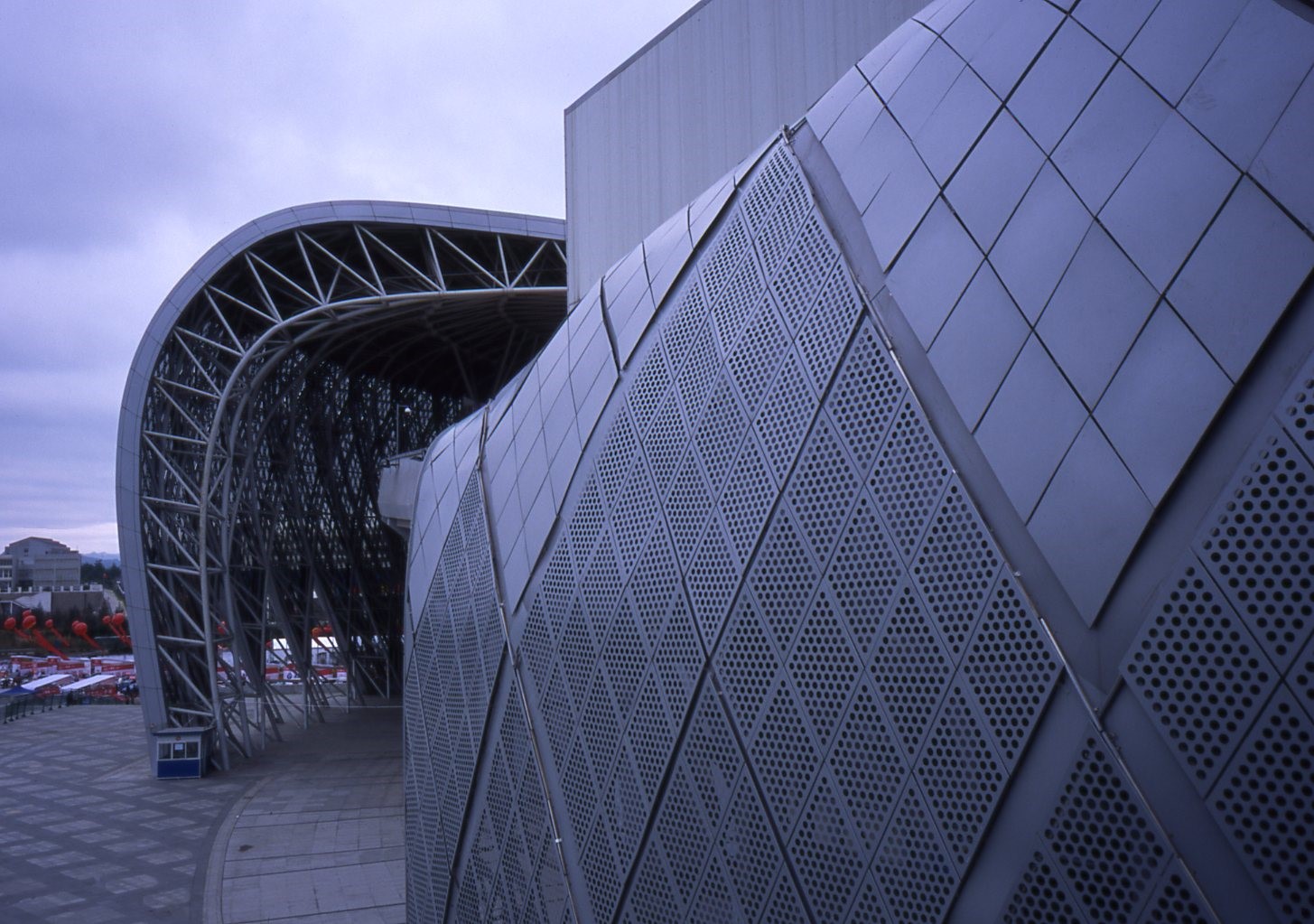 Name of building

Guizhou Provincial Olympic Sports Center Stadium Grandstand Roof

Construction year

2011

Structural system

Steel Structure

Primary use

Architect

Architect2

Structural engineer

Constructor

Professional

Country

CHINA

Address

Shilin Lu/Yuntan Nanlu,Jinyang New District,Guiyang,Guizhou Province

Means of transportation

10km north-west from Guiyang Railway Station.express bus 229 from 200m north of the station on Zuri Lu to Jinyamg Bus Terminal. Get off at end stop. 1.5km west.40minutes ride.every 20 minutes 06:30-22:00 a facility of 9th National Traditional Games of Ethnic Minorities of the People`s Republic of China, September 2011.

Admission

Outside:OK Inside:?

Reference

Note

Photo taken on September 29, 2011.
« Previous Page