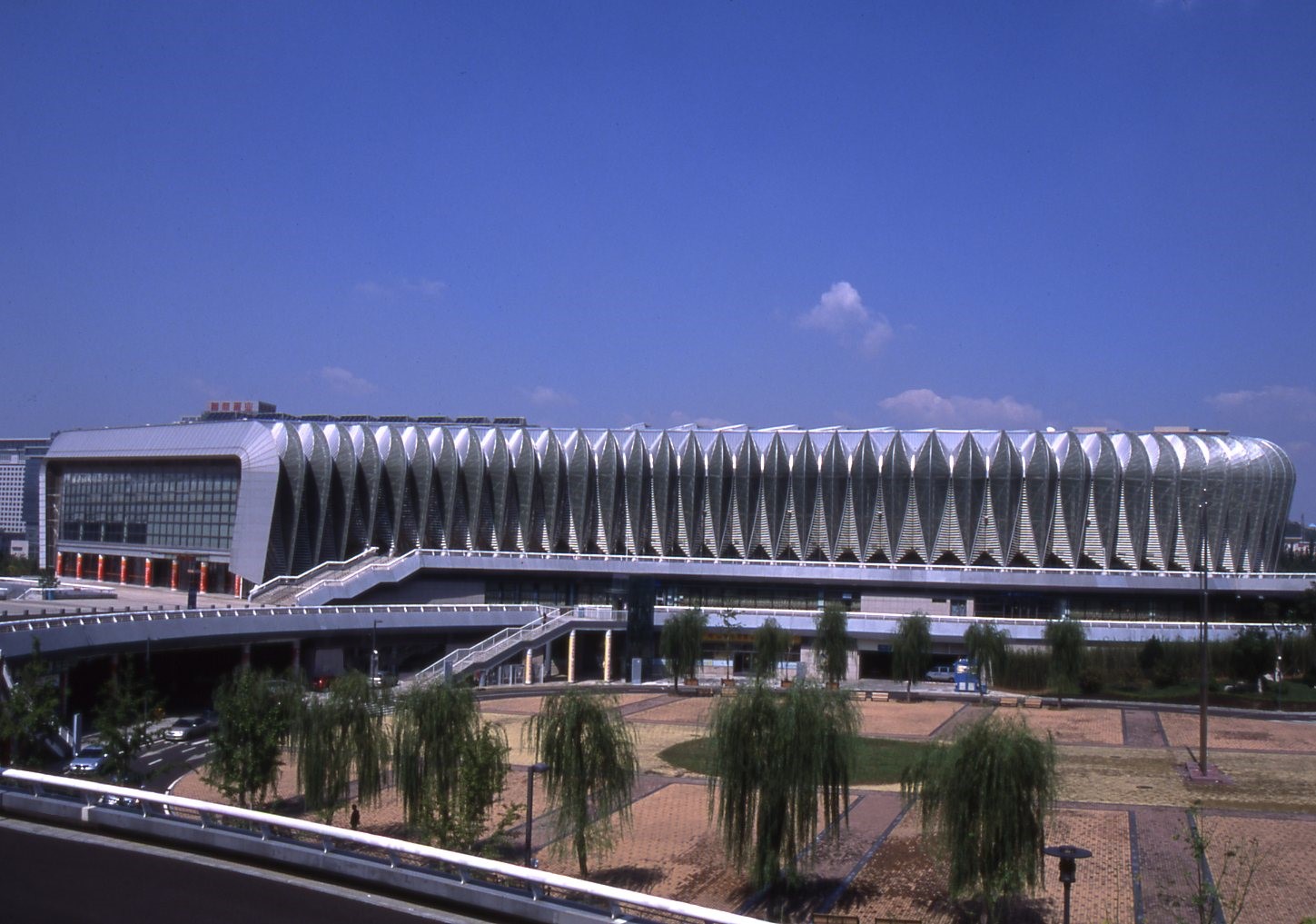 Name of building

Jinan Municipal Olympic Sports Center Natatorium

Construction year

2007

Structural system

Steel Structure

Primary use

Architect

China Construction (Shenzhen) Design International

Architect2

Structural engineer

Constructor

Constructor: Zhejiang Southeast Space Frame Co.,Ltd.

Professional

Country

CHINA

Address

Jingshi Donglu/ West Aoti Road = Aoti Xilu, Lixia District, Jinan, Shandong Province

Means of transportation

18km south-east from Jinan Railway Station. Bus 119 from North Jiefang Bridge to New and High-tech Development Zone Management Committee, via Shandong Museum and West Aoti Road. get of at West Aoti Road. in front. Behind Stadium.

Admission

Outside:OK Inside:OK

Reference

Note

A facility of 11th National Games of The Peaple's Republic of China (October 2009)
photo taken on September 19,2011.
« Previous Page