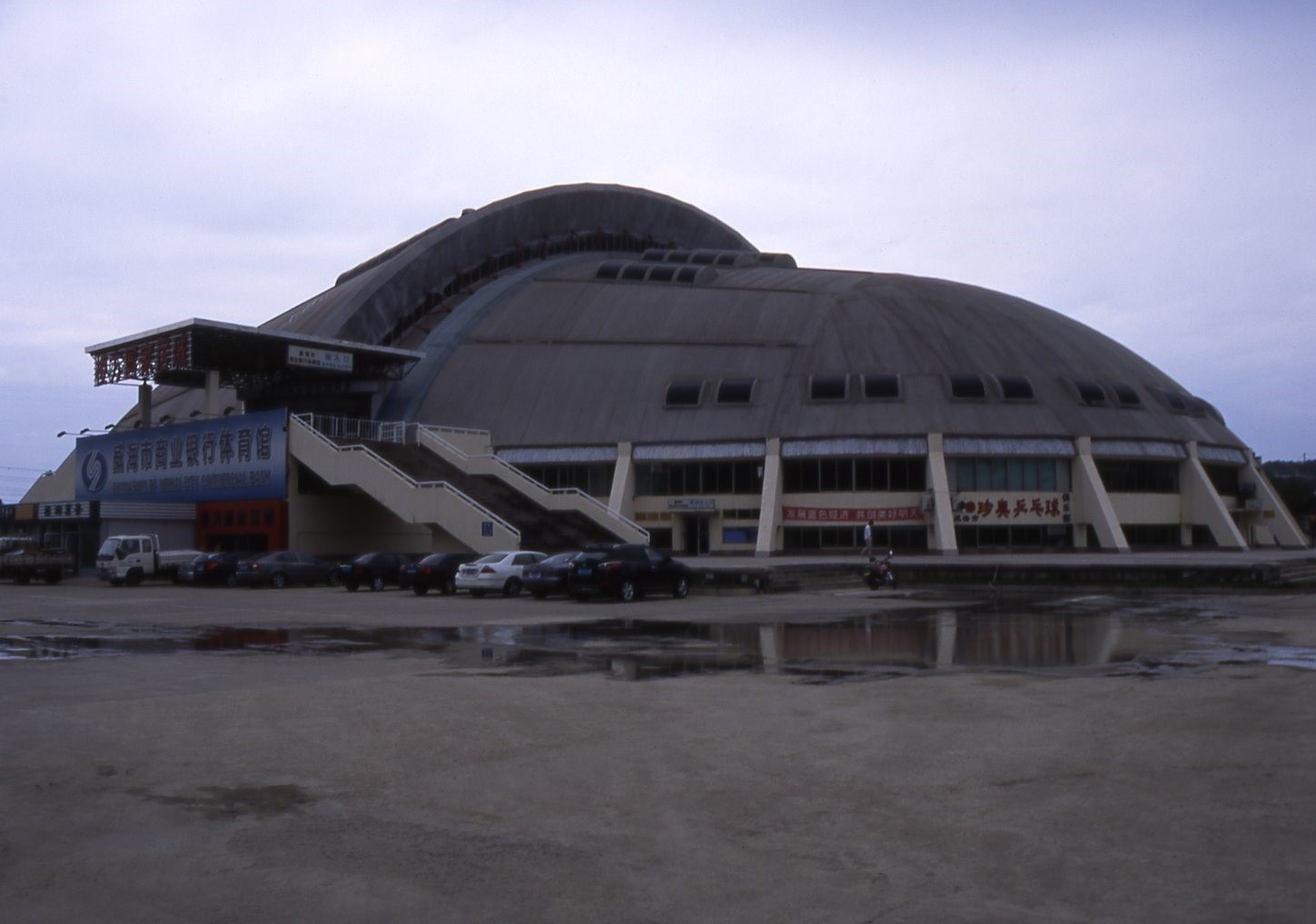 Name of building

Weihai Municipal Sports Center Gymnasium.

Construction year

2001

Structural system

Space Frames

Primary use

Architect

Architect2

Structural engineer

Constructor

Professional

Country

CHINA

Address

Wenhua Zhonglu /Fushan Lu, Weihai, Shandong Province

Means of transportation

Admission

outside: OK inside: ??

Reference

Note

12km north-west from Weihai Raiway Station. Bus 27 from the station to Huojudasha via Huizhanzhogxin and Cheguansuo. Get off at Cheguansuo. In front. 30 minutes ride. Every 10 minutes. 05:40-21:30
Ref: International Journal of Space Structures, Vol.16, No.3, 2001, Table C-14 on p.169.
construction year:2001 or 1997.
photo taken on September 17,2011.
« Previous Page