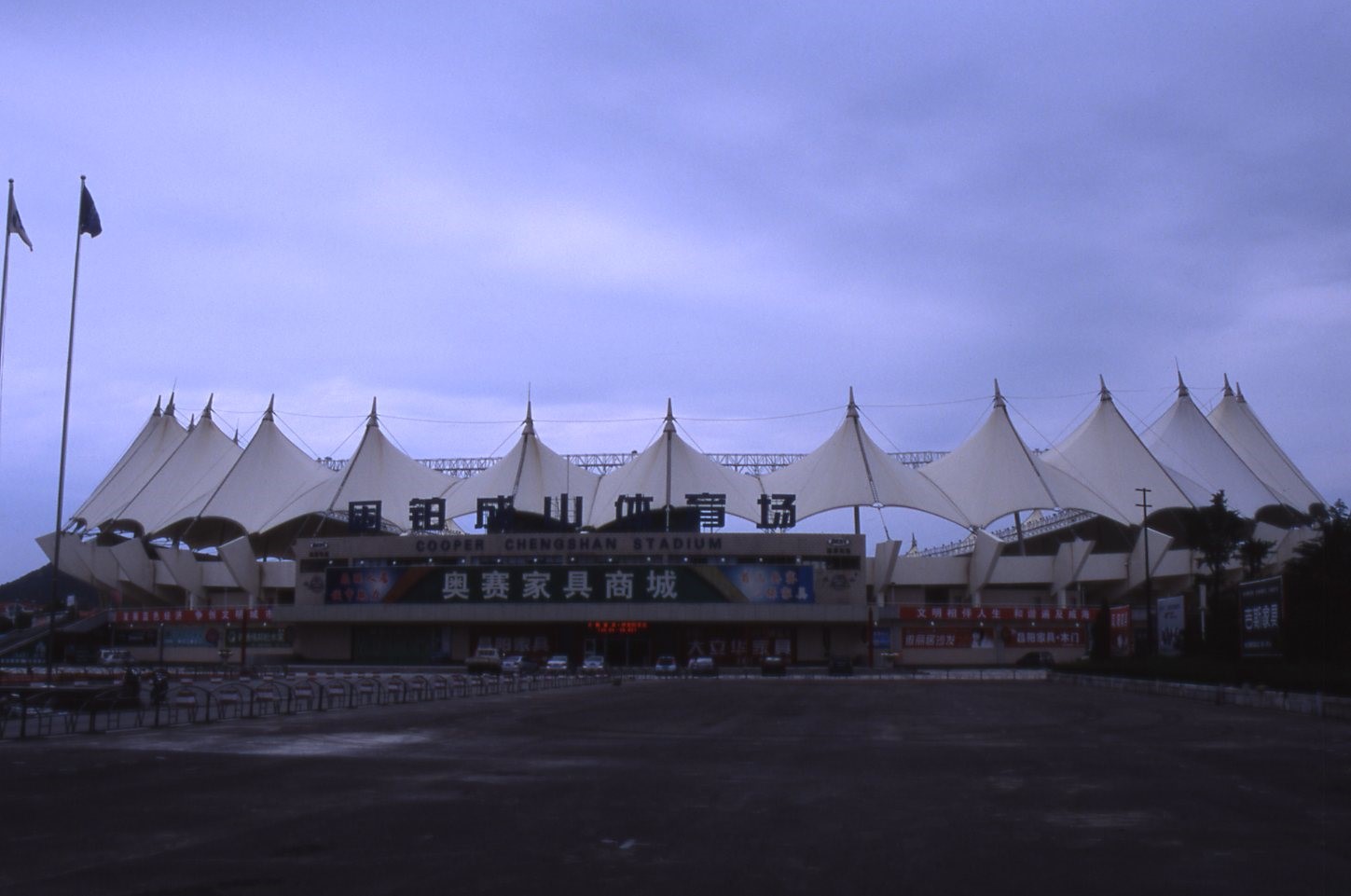 Name of building

Weihai Municipal Sports Center Chengshan Stadium Grandstand Roof.

Construction year

2003

Structural system

Primary use

Architect

Architectural Design and Research Institute of Harbin Institute of Technology

Architect2

Structural engineer

Space Structure Research Center of Harbin Institute of Technology

Constructor

Beijing Granlit Membrane Structure Technology Co.,Ltd.

Professional

Country

CHINA

Address

Wenhua Zhonglu /Fushan Lu,
Weihai, Shandong Province

Means of transportation

12km north-west from Weihai Raiway Station. Bus 27 from the station to Huojudasha via Huizhanzhogxin and Cheguansuo. Get off at Cheguansuo. In front. 30 minutes ride. Every 10 minutes. 05:40-21:30

Admission

outside: OK inside: ??

Reference

①Development of Spacial Structures in China, edited by Association for Spacial Structures, China Steel Construction Society, October 2006.p.27.
②IASS Bulletin Vol.47, No2, August 2006. No.151, pp.167-168.

Note

photo taken on September 17,2011.
« Previous Page