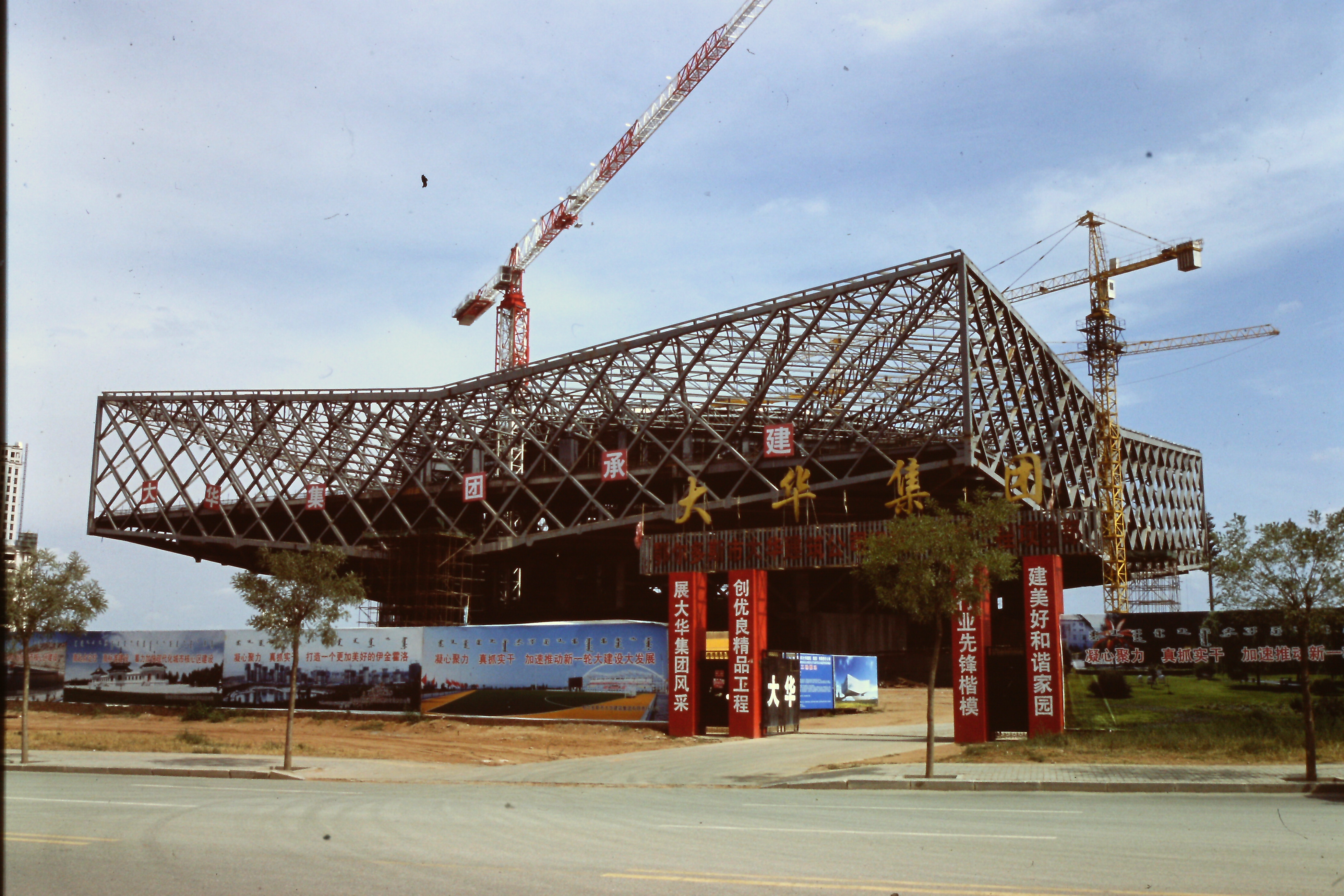 Name of building

Ordos Municipal Yijinhuoluoqi Gymnasium

Construction year

2012

Structural system

Membrane Structure

Primary use

Architect

China

Architect2

Structural engineer

Constructor

Zhejiang

Professional

Beijing N&L Fabric Technology Co, Ltd. (membrane)

Country

CHINA

Address

Zhasake Jie / Dongshan Lu, Yijinhuoluoqi, Ordos, Inner Mongolia Province

Means of transportation

Admission

outside: OK inside: ??

Reference

Note

30km south-west from Ordos Dongsheng Railway Station. toward airport,bus K21 from Fenghuancheng to South Gate of City 1st Junior High School,via Wangfujin Department store, Ordos Dongsheng Railway Station,South Long Distance Bus Terminal,North Gate of Ordos University, Minzu Juyuan (Grand Theater).get off at end stop. 3km west. Across a river then turn left. 50 minutes ride,every 10 minutes. 06:30-18:50.
photo taken on September 14,2011.
« Previous Page