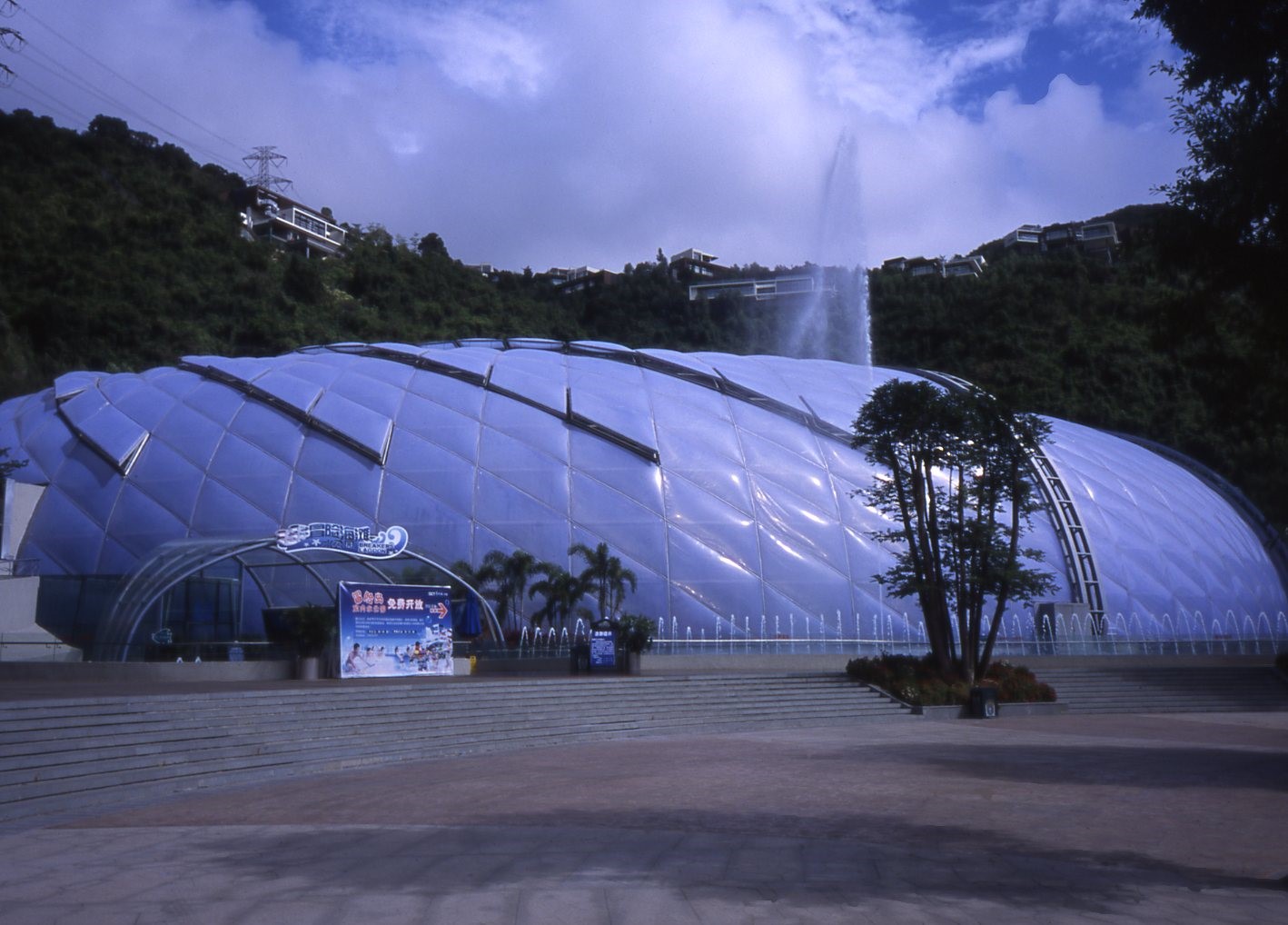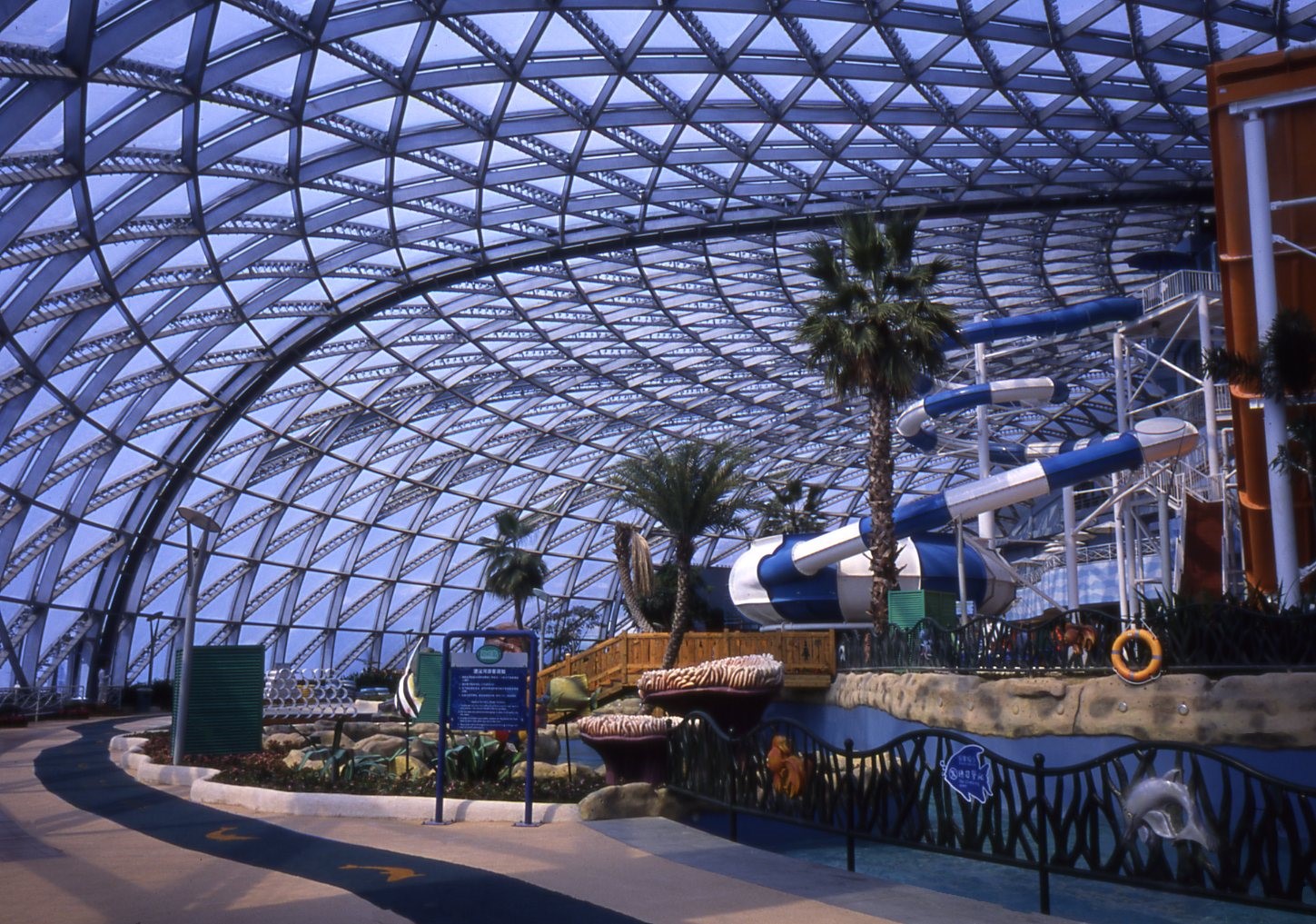 Name of building

Breakers Lagoon of OCT East Knight Valley

Construction year

2008

Structural system

Membrane Structure

Primary use

Architect

Architect2

Structural engineer

Constructor

Professional

Shanhai Taiyo Kogyo Co., Ltd. (membrane)

Country

CHINA

Address

Dameisha Yantian-District, Shenzhen, Guangdong Province

Means of transportation

Access: 30km west from Shenzhen Railway Station. Bus 103 from Shennan DongLu to Shaomeisha. get off at Dameisha. 1km to mountain 1 hour ride. Every 20 minutes.

Admission

Outside: OK Inside: OK
everyday 9:00-19:30. admission 130RMB
Inside: swim suits are available at reasonable price.

Reference

A publication of Taiyo Kogyo.

Note

length:136m.double menbrane of ETFE.
Completion: May 1,2008
OCT=Overseas Chinese Town.
TEL:0755-8888-9888.
www.octeast.com
photo taken on November 11,2009.
« Previous Page