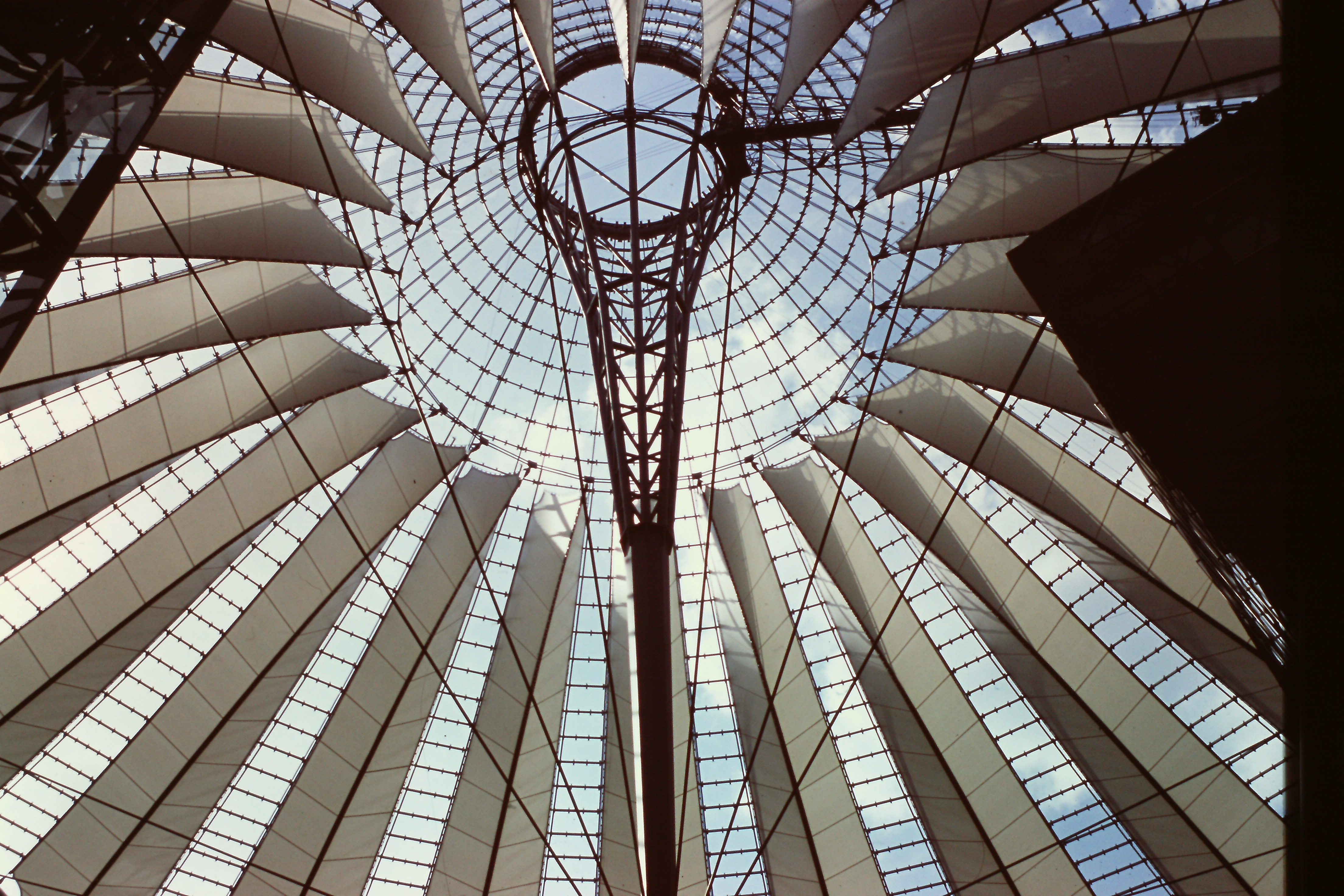 Name of building

Sony Center

Construction year

2000

Structural system

Membrane Structure

Primary use

Artrium

Architect

Murphy Jahn Inc,Architects,Chicago

Architect2

Structural engineer

Ove Arup&Partners,NY

Constructor

Hochtiet AG

Professional

Birdair,Inc.USA(membrane)

Country

GERMANY

Address

Potsdamer Str,Berlin

Means of transportation

walking 200m west from Potsdamer-Platz Station,S+U Bahn Station

Admission

Outside:OK Inside:OK

Reference

①Engineering News-Record,October 21,1996,p32-33
②『Europe the contemporary architecture guide』Vol.2,Written by Masayuki Fuchigami.gallery kan version booklet.TOTO publication.1999.p32
③a brochure of Birdair,Inc.

Note

width:60m. length:90m. building area:4000m². membrane material:PTFE.
photo taken on June 17,2002.⑪-104.
« Previous Page